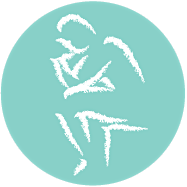 The Philosophy Foundation
Founded in 2007 The Philosophy Foundation is a charity which conducts philosophical enquiry in schools, communities, and workplaces.
Our mission is to bring understanding, wisdom and eudaimonia (flourishing) to the heart of education for children and adults. 
We believe that:
Reasoning skills developed through philosophical enquiry are an indispensable foundation of all aspects of learning.
Philosophy, like maths, music or physical education, is intrinsically worth doing and intrinsically engaging.
All our philosophers hold a bachelor's degree in philosophy, and are trained to work in the specific setting where they conduct their enquiries, from primary schools to global businesses. Our overall aim is to equip our beneficiaries to participate fully in society.
The majority of our work takes place in schools. We work with 6,000 children every year, giving them regular philosophy sessions that develop critical and creative thinking skills. The majority of our schools have over the national average of pupils in receipt of pupil premium.