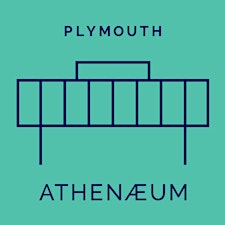 The Plymouth Athenaeum
The Plymouth Athenaeum, located in Plymouth, England, is a charitable society dedicated to the promotion of learning in the fields of science, technology, literature and art.
The Athenaeum building, located at Derry's Cross in Plymouth City Centre, includes a 340-seat auditorium, lecture room, lounge, meeting rooms and a local interest library.
Founded on 17 October 1812 as the Plymouth Institute, it was soon renamed the Plymouth Institution. The first meetings took place in Catherine Street and later Frankfort Street Art Gallery.
Architect and founding member of the Institution John Foulston (1772 – 30 December 1841), who had won a competition to design the Royal Hotel and Theatre group of buildings, designed the building that would become the permanent home of the organisation. The foundation stone of 'The Athenaeum', which had a Greek Doric-style facade, was laid on 1 May 1818.
The Devon and Cornwall Natural History Society, formed in 1838, amalgamated with the Plymouth Institution in 1851. The Mechanics' Institute in Princes Street closed in 1899 and a merger with the Plymouth Institution took place.
Foulston's original 'Athenaeum' was destroyed during the Blitz in 1941, resulting in the loss of the Insititution's library, art and museum collections.
The Institution was renamed The Plymouth Athenaeum when it moved into its present building on 1 June 1961, which is located on almost the exact location of its pre-Blitz home.
Sorry, there are no upcoming events