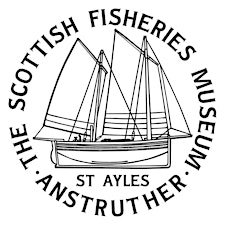 The Scottish Fisheries Museum
The Scottish Fisheries Museum, in Anstruther, has something new for every visitor to discover - bringing the story of the Scottish fishing industry to life, for young and old alike.
Within our impressive complex of historic buildings, you can learn about the earliest beginnings of fishing; come face to face with the hard-working "Herring Lasses"; experience what life on board (and at home) would have been like for fishermen and explore real fishing boats in our boatyard. 

We host loads of great events, there is always something fun and interesting on the horizon!
In 2019 and 2020 we are celebrating our 50th anniversary, come celebrate with us!
Scottish Fisheries Museum Trust Ltd • Anstruther