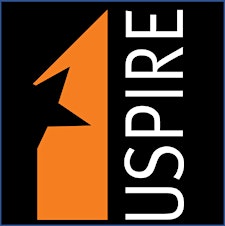 The Uspire Group
We energise people to transform business, because we believe inspired people lead change. 
We provoke change through our co-created, champion-led approach, a proven process of involvement, ownership and commitment.
                   PROVOKE   .   ENERGISE   .   TRANSFORM  
Uspire Consult. Creating transformational growth strategies. Working with you & we co-define the precise change required. Once clear we co-design solutions, then co-deliver plan of action.
Uspire Academy. Learning programs that endures. Most trainers will guide you up the mountain once, neither teaching you the skills nor the confidence to venture out unaided. We train your people as the guides, building capability and confidence that leaves a legacy of change.
Uspire Network. A unique blend of business coaching, peer-to-peer learning and thought-provoking events. We bring the outside-in, supporting high potential commercial leaders seeking to step up into C-suite roles. We focus on delivering tangible business results whilst creating and nurturing high performing talent.
Sorry, there are no upcoming events