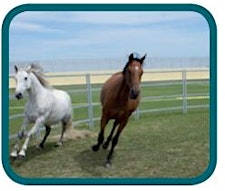 TheHorseCourse
Leaders in well-evidenced high impact equine-assisted interventions. We are committed to bold innovation, rigorous research and wide dissemination. We have a busy community-based HQ in Weymouth, Dorset, UK working to reduce social exclusion. We also train and support others to replicate our programmes in their own centres around the UK. 
To read more about our work, please visit our website above.
Considered by senior acedemics and sector experts to be international leaders in the equine assisted field, we offer workshops and information widely to contribute to best practice. Read on for more!