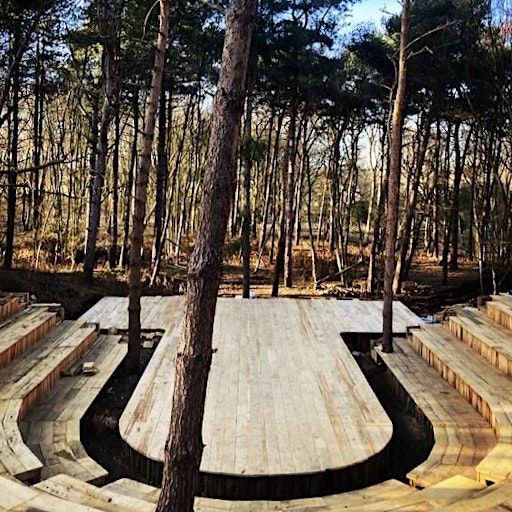 Thorington Theatre
We are a brand new outdoor woodland theatre on the Suffolk coast.
Thorington Theatre is built in a natural amphitheatre in the woods - a bomb crater from WWII. It has been constructed in the most sustainable way possible: the timber has been sourced from Thorington's woods by sensitively coppicing some chestnut trees.
Come and enjoy Mother Nature, a fantastic play, and a picnic in the woods! Local refreshments are available from our theatre bar; for more information please see the FAQ's section on our website.