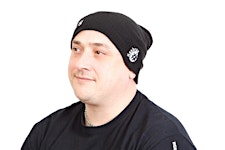 Tim Brown
Tim Brown is a local entrepreneur and has been involved in design and online marketing for over thirteen years. He owns and runs a digital marketing agency called Media Identity who specialise particularly in the engineering and technical industries.
Tim has been working in, for and with design agencies both locally and in London since 2003 and is at the cutting edge of all the latest techniques when it comes to marketing businesses online. 
The strategies that are used in the biggest of businesses can be applied to and work for small to medium sized companies and Tim will take you through the basic steps to making your website work FOR you, generating interest, enquiries and converting more visitors into customers.
Sorry, there are no upcoming events