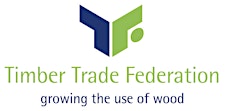 Timber Trade Federation
The Timber Trade Federation (TTF) has been at the heart of the UK timber industry since 1893. Buying from a TTF member means by timber you can trust. 
TTF members cover the entire range of timber-related activity, including softwoods, hardwoods and panel products. All members must adhere to our Code of Conduct and Responsible Purchasing Parity (RPP) process. RPP requires members to assess and mitigate risks at each stage of their supply chain. Each player involved must be adhering to the EU Timber Regulations. 
#trustedtimber since 1893