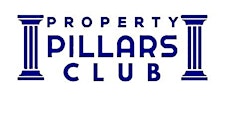 Toyin Davidson-Ero
Highly skilled, Entrepreneur. A Chartered Legal Executive, Specialist in Property Litigation.
Founder and Host of Property Pillars a Chat Show interviewing property Experts in the UK. A property investor and writer. A Go-Getter. Fearless and overcomer.
https://propertypillarsclub.com/
https://www.youtube.com/watch?v=OaC-PIYuW1I
Toyin have legal expertise in Property Litigation. Tenant Evictions, Mortgage repossessions, Service Charge recovery, Options, Leasehold Tribunal matters
• Has previously Consulting on cutting edge solutions for anyone in Negative Equity in the UK & Southern Ireland
• Has adviced on bankruptcy/IVA/debt management solutions
• Has assisted in negotiating discounts with banks on buy to let portfolios & commercial assets
• Has UK wide portfolio management and cost reduction experience.
• Has manage 150,000 landlord database
Property Cconsultancy for Property Portfolio Clients
Has represented clients with LPA Recievership / Fixed Charge Receivers / stopped repossesion/ negative equity bank negotiations (buy to let and commercial)
Completed over 700 Tenant Evictions over last 15 years
Property Sourcer and Introducer to below market value deals. (bmv/brv)
Delivery on time & to budget.
A real person, alot of fun. Enjoys cooking spicey food, Cloths Shopping, a Christian, a British Nigerian, Fan of Ed Shearhan. Loves Cyprus. Always positive and Loves Life.