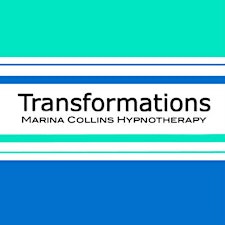 Transformations
Wouldn't it be great if there was someone that knew how to help you overcome anxiety and  reach your potential, to help you learn how to live the life you imagine? Someone who could show you which paths are available to you right now, someone who could help you deal with anxiety, overcome past trauma and emotional pain.

Marina is a Clinical Hypnotherapist, NLP Practitioner, Kinetic Shift Practitioner®️, OldPain2Go Practitioner®️ and Firewalk Instructor.

Marina uses a multiplicity of approaches from a variety of disciplines to get results. Whether its utilizing hypnosis to help you enter a state that allows your unconscious to accept change easily, or NLP to help you create the right representations to yourself to find effortless ways to achieve change that some would say is impossible. 

All of this allows youto let go of anxiety and stress, let go of past emotional & physical pain caused by past trauma. 
Sorry, there are no upcoming events