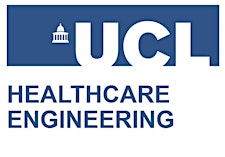 UCL Institute of Healthcare Engineering
The UCL Institute of Healthcare Engineering stimulates and supports world-class, interdisciplinary research and innovation in healthcare engineering.
We have an established research pipeline through which advances in fundamental science and engineering underpin the next generation of healthcare innovations to transform patient care.
This is achieved through a unique interdisciplinary network which unites UCL Departments and Faculties with the UCL Partner Hospitals and Biomedical Research Centres to target unmet clinical needs. 
Sorry, there are no upcoming events