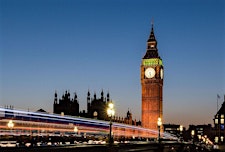 UK Tours Online
Let us bring the very best of Britain direct to your screens.
We're a group of Blue Badge Guides (and friends) who've come together to share our expertise and knowledge in this new 'virtual' world. If you can't visit the UK, we're here to bring the best of the UK to you. 
We'll share our passion and knowledge of history, art, culture and life, taking you inside famous buildings, showing you our cities and our countryside, visiting famous lives, and entertaining you with stories of heroes, villains, royalty and commoners.
If you can't visit the sites, we'll bring them to you!