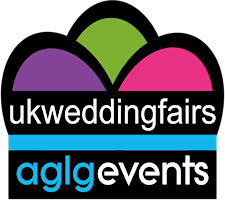 UK Wedding Fairs - AGLG Events
We organise some of the best attended wedding fairs and events incorporating some of the finest wedding suppliers, venues and specialist services we can find.
Variety and choice is our goal for the visitor to enjoy and find the answers to their wedding planning questions. Typically we have the largest selection of exhibitors including MANY wedding venues from which to choose and make plans.
Our visitors register with us for FREE tickets and to be invited to future events until their wedding and may unsubscribe at any time knowing that their details are safe and that we do not pass them to other parties.