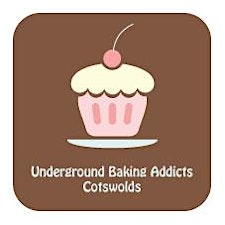 Underground Baking Addicts
Do you find yourself in the kitchen every spare minute baking and experimenting?
Are you family, friends and work colleagues, your taste testers?
Is your freezer full of baked goodies that you have lovingly created, just because?

Are you a Baking Addict?

If so you've come to the right place! Welcome to the Underground Baking Addicts, of the Cotswolds! 

We are a group of baking addicts; whatever and whenever we can, we bake! We also love to eat what we bake, talk about what we bake and then head straight back to the kitchen to bake again!

We meet once a month at venues across the central Cotswolds, to munch and chat our way through, our home-baked delights. There's no mass produced impostors here! 

So if it's mountains of buttercream and sprinkles, the perfect pastry or the kooky cookie, and everything else in between, we'd love for you to join us!

Sorry, there are no upcoming events