University of Bath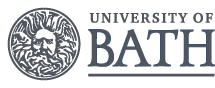 The University of Bath is a world class university in a world heritage city - a nurturing environment for enterprising minds.  
Our courses are designed to provide both rigorous intellectual challenge and real-world relevance, giving our students the opportunity to study with researchers who are leaders in their field.
Our vibrant campus - and location right on the edge of Bath - provide our community of over 15,000 undergraduate and postgraduate students with superb sporting, social and cultural opportunities.