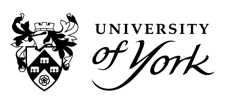 University of York Open Lectures
Every term, the University organises free open lectures on a wide variety of topics and aimed at a general audience.  
We distribute information on upcoming lectures to interested members of the public at the start of each academic term (October, January and April). If you would like to receive a free copy of this leaflet either by email or by post, please join our mailing list.  Updated lecture details are also available on our web pages. As they are updated frequently, they may publicise lectures which we were unable to include in the leaflet.
If you have an accessibility need, please contact us at open-lectures@york.ac.uk or call us on 01904 324466, and we will make every effort to accommodate you.
The majority of lectures are held on the University campus. There is a regular bus service and the campus is easily accessible by bicycle. Car parking is available in the Pay & Display car parks, which are free of charge after 6pm. More information on reaching the University together with maps and additional parking information can be found on our Information for Visitors webpages.