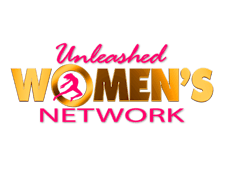 Unleashed Women's Network | Empowering Women In Business
The Unleashed Women's Network supports women to succeed at entrepreneurship and in making transformational changes from the inside out. http://unleashedwomensnetwork.com/

Our goal is to make this Network become a very active women support group for women worldwide.

We will support any woman that join our Network with trainings, mentoring, coaching and other resources to make sure they find their path and be successful!

We hope you will join us and tell others about this group of amazing women. Become a Member http://unleashedwomensnetwork.com/joinus/

We have a vibrant group on Face book; we encourage you to join as it all helps in the process of achieving your dreams.

https://www.facebook.com/groups/WomanPotentials/
Come connect with other women  globally.  See you soon. 
Sorry, there are no upcoming events