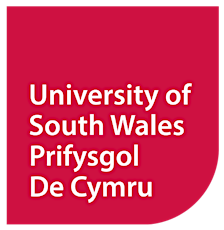 USW Exchange | Cyfnewidfa PDC
USW Exchange is the hub for collaboration and creating connections with industry at the University of South Wales. As the University's front door for business, USW Exchange provides access and signposting to skills and facilities from across the University.
With the support of it's Engagement Team, Exchange facilitates opportunities for research, development and knowledge exchange; work placements and internships; expert contribution to learning and teaching; professional development & opens up access to academic venues and technical facilities spread throughout USW's three campuses.
To arrange a visit and meet the team, email uswexchange@southwales.ac.uk.
Cyfnewidfa PDC yw'r hwb ar gyfer cydweithio a chreu cysylltiadau â diwydiant ym Mhrifysgol De Cymru. Fel ffenest siop y Brifysgol ar gyfer busnes, mae Cyfnewidfa PDC yn darparu mynediad ac yn cyfeirio at sgiliau a chyfleusterau o bob rhan o'r Brifysgol.
Gyda chymorth ei Thîm Ymgysylltu, mae'r Gyfnewidfa yn hwyluso cyfleoedd ar gyfer ymchwil, datblygu a chyfnewid gwybodaeth; lleoliadau gwaith ac interniaethau; cyfraniad arbenigol at ddysgu ac addysgu; datblygiad proffesiynol a mynediad i leoliadau academaidd a chyfleusterau technegol ar draws tri champws PDC.
I drefnu ymweliad a chwrdd â'r tîm, e-bostiwch uswexchange@southwales.ac.uk.