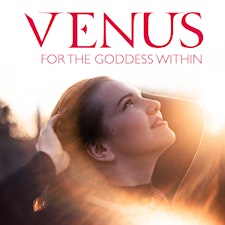 Venus - for the Goddess within
We are a team of women promoting true femininity and spiritual development for women; helping and supporting women to discover and elevate themselves to reveal the Goddess that every woman has within her.
We offer every woman a way to know herself more intimately and to live in harmony with herself and her environment, to experience more happiness, love, joy, maximum erotic satisfaction and fulfillment, intimacy and sacredness in her life and her couple relationships, to develop her specific qualities that makes her unique and wonderful; to become super happy and completely fulfilled no matter the outer circumstances. We have very many years of experience and teaching in the fields of tantra, tantric and taoist erotic arts, yoga, meditation, spiritual groups for women and other spiritual practices.
Weaving together tantric and taoist secrets, which we reveal here in this context for the first time and which are successfully put into practice in other countries around the world, plus different forms of sensual dance, meditation, yoga, rituals and workshops and events of female empowerment, we offer each woman a completely extraordinary chance of self discovery.  
Our teachings are authentic and already thousands of women across the world have achieved amazing results and lived ecstatic states from practicing them. We have the knowledge, the experience, the results, the insight, the extensive training that qualifies us to help and guide the others.