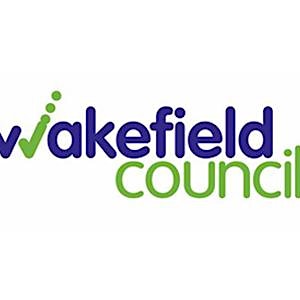 Wakefield Community Collect
Wakefield Community Collect is a service for you to collect packs of test kits so that your whole family can test twice weekly at home.
Who can get tested?
You are eligible to collect these tests if:
You belong to the household, support or childcare bubble of a school-age child (nursery, primary, secondary school and college age)
Secondary school and college-aged children will receive tests direct from their school. This collection service is for their families and support bubbles.
Can I use these tests if I have symptoms?
Lateral flow tests are ONLY for people who do NOT have symptoms of possible COVID-19. If you do have any symptoms of Coronavirus then you need to book a PCR test immediately here: nhs.uk/ask-for-a-coronavirus-test or by calling 01924 224497.
Where can I collect tests?
You can collect tests from our three community testing sites, or from four of our local libraries.
Our local test finder shows you the location and opening hours of all collection points
https://wakefield.maps.test-and-trace.nhs.uk/
The three community testing sites are at:
Wakefield Market Hall site located at Market Hall, Union Street, Wakefield, WF1 3AD. This site operates Monday - Sunday, 8.40 - 19.00
Castleford – Holywell Lane Day Centre site located at Holywell Lane Centre, Holywell Lane, Castleford, WF10 3HH. This site operates Monday - Sunday, 8.40-13.00 and 14.10 - 19.00
Kinsley & Fitzwilliam Community Centre site located at Kinsley & Fitzwilliam Community Centre, Kinsley, WF9 5BP. This site operates Tuesday, Thursday and Saturday mornings 8.20 - 11.30 and Wednesday and Friday afternoons 15.20 - 18.30
The four libraries are:
South Elmsall (01977 723220)
Pontefract (01977 727692 )
Hemsworth (01977 722270)
Wakefield Library (01924 305 376)
Booking a collection slot
Booking is strongly advised to avoid queues and to make your visit to the site as quick as possible.
To book a collection slot at the three community sites, please check the availability below.
To pre-book a collection at one of the libraries, please ring on the library numbers above.
If you are eligible and would like to book a collection appointment, please check through the availability. Please note that only one person needs to book the Lateral Flow Test pack for the household or support bubble.
Sorry, there are no upcoming events