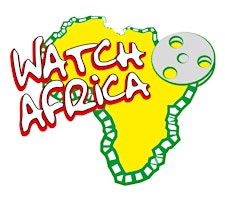 Watch-Africa: Wales African Film Festival
Watch-Africa is Wales' Annual African Film Festival celebrating the best of African cinema. Launched in 2013, the festival provides a platform for African films, art and culture in Wales. It brings a wide-range of films covering areas across the continent, as well as engaging and interactive activities and events related to the festival. It provides a platform for works by African, African diasporas as well as Welsh and international directors and artists which bring fresh perspectives on Africa to its economic, social, political and cultural life.
The main objectives are to contribute and foster cultural exchange, and socially engaged practice between artists, community groups, and members of the public in Wales, Africa and beyond. Our approach is educational and non-partisan with a commitment to pluralism, and developing public dialogue through engagement. We aim to benefit communities and individuals in Africa and Wales artistically, socially, politically and economically.
The 2016 festival will take place across 4 venues in Wales from 1ST TO 15TH October with 17 screenings taking place. The festival will also have
Q&A with Director and Producers

Panel discussion with special guests

African arts and crafts

African Music and Food

Storytelling, Music and Dance workshops

Masterclass with renowned African Director
Sorry, there are no upcoming events