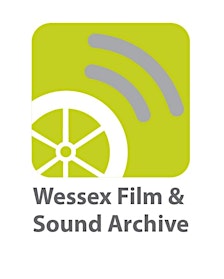 Wessex Film & Sound Archive
This Autumn Wessex Film and Sound Archive are pleased to present:
Working in Shadows
A series of film screenings with live musical accompaniment.
It's 1943 and it's all hands to the pump on the Home Front.​ 
​ 
When the Second World War was declared in 1939, the female population of Britain were called upon to fill all manner of roles. Women stepped up on the Home Front and abroad, which saw their lives drastically change.    
Elliott's of Newbury was a manufacturing firm whose workforce, during the 1940s, was predominantly female. The factory was adapted to war work, and amongst other things was responsible for producing various Spitfire components as one of many Shadow Factories.  The firm commissioned a series of films from this period.  These films are held in the extensive collection of Hampshire County Council's Wessex Film & Sound Archive.  
An unmissable opportunity to see archive footage that has not been publicly shared in over 75 years; brought to life with an exclusive improvised live score. 
These events are made possible thanks to funding from the BFI's Film Audience Network; all income goes towards supporting the event.
Sorry, there are no upcoming events