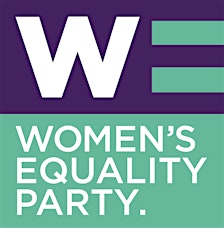 Women's Equality Party Greater Manchester
Equality for women isn't a women's issue. When women fulfill their potential, everyone benefits. Equality means better politics, a more vibrant economy, a workforce that draws on the talents of the whole population and a society at ease with itself.
The Greater Manchester branch meets every six weeks. When possible these meetings are held at the historic Pankhurst Centre but for now they are on zoom!
For more information check us out on Facebook or sign up on our website to receive updates.
Sorry, there are no upcoming events