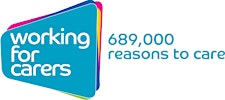 Working for Carers
Working for Carers is a new programme being led by Carers Trust and delivered in partnership with 24 London – based Network Partners. Harrow Carers are delivering in Harrow, Hillingdon, Brent, Hounslow, Hammersmith & Fulham, Ealing, Haringey, Enfield and Barnet.
The programme is designed to help unpaid carers to retain jobs whilst caring for a sick or disabled family member or friend.
The programme is available to all unpaid carers over the age of 25 in London who have the right to work in England.
Carers will/can receive support in the following:
1-1 advice and counselling
Group activities
Workshops
CV Writing
Befriending and Mentoring
Confidence building
Interview Techniques
Job search and access to vacancies
Each individual carers needs will be determined through discussions with our Employment Personal Adviser (EPA) who will be assigned to them at the beginning of the programme. If you wish to know more about the programme or would like to speak to one of our EPA's please contact us on 020 8868 5224 Ext 218 or email workingforcarers@harrowcarers.org