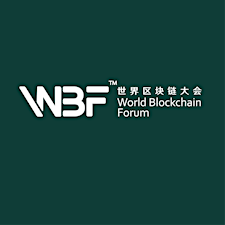 World Blockchain Forum(WBF)
1. About WBF 
World Blockchain Forum, known as WBF, was incorporated in New York City in 2017.  WBF provides global media publicity, roadshow and fundraising services for project providers only. We were originated from Wall Street and are committed to building the world's largest blockchain resource and traffic aggregator, to becoming the best service provider in branding, networking, fundraising, liquidity enhancement, global deployment consultation, and business sustainability advisory.
2.Objectives of WBF
Technology Reconstructs The World & Links To A Better Future
Blockchain is not just the next generation nor a value generator of the Internet. It represents a new era consolidated by the future infrastructure of industries influencing different societies. Blockchain is the revolution of the economy and technology. It develops trust in algorithms, eliminating trust in third parties and establishes new business models for almost all existing industries. The era of Blockchain records the largest digital migration of assets in human history. A hundred-trillions market is underway, global consensus and support is in urgent needs.
WBF is going to hold more than 20 blockchain conferences worldwide each year. It is committed to being the world 's largest blockchain resource aggregator. We are determined to become the first choice of BTL roadshows for high-quality projects in the multi-national blockchain industry.
3.WBF Worldwide Footprint
WBF has head offices in New York, Singapore, Shanghai and Seoul. They are responsible for the region of Europe and America, Southeast Asia, China, Korea, Japan, Taiwan and Hong Kong respectively.WBF has formed a structure of circle layer within one center of four regions and has developed progressively to 16 other blockchain metropolises within region of Europe and America, Southeast Asia, China, Korea and Japan, including New York, London, San Francisco, Munich, Singapore, Hanoi, Bangkok, Kuala Lumpur, Jakarta, Manila, Seoul, Tokyo, Shanghai, Shenzhen, Hong Kong, Taipei,etc.
Sorry, there are no upcoming events