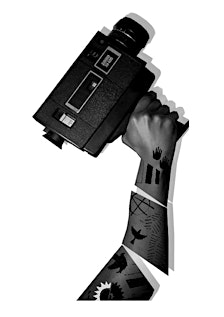 Wotever DIY Film Festival
Wotever DIY Film Festival showcases the best low and no budget film from the LGBTQIA* community. Part of Wotever World, a queer arts and performance collective, we've been running since 2012 and have so far screened hundreds of films that might not otherwise have been seen on the big screen. 
WDIYFF 2016 runs 3-4 September at DIY Space For London, with an additional 2 screenings at the Cinema Museum on the 8th and 22nd as part of our extended Community Voices in Full strand. As always, our films represent a huge range of people and tell a vast variety of stories. We guarantee you'll laugh, you'll cry, you may even feel inspired to go and make a film...
This year we're committed to increasing accessibility with the following measures:
Accessible venue
English subtitles on all films
BSL interpretation for all introductions and Q&As
Audio description on three screenings
Alternative seating area (beanbags and and squishy things!)
Free tickets!
Please come along and support us and hope to make WDIYFF 2016 the best so far....
Sorry, there are no upcoming events