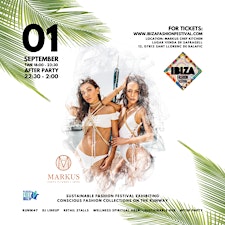 www.ibizafashionfestival.com
Ibiza fashion festival is a magical interactive  sustainable festival.
We are a plastic free movement who are passionate about the possitive change for the environment in Ibiza.
Our fashion runway is creative, bursting with colourful circular fashion which reflects house music and Ibiza vibes.
Our spiritual wellness area and retail stalls are everything you would expect and more.
Dj line up is sampled on our soundcloud.
Sorry, there are no upcoming events