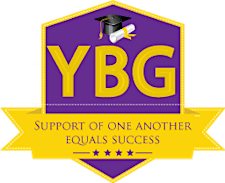 Young Black Grads Team
Young Black Grads UK (YBG) is an organisation which provides a platform for our members to network. Our mission is to bring about unity amongst young black people who share an ambition to be successful.
We aim to do this by creating regular networking events which will vary in theme but will always allow members to interact with one another in a relaxed and informal environment; make new contacts; and share ideas and opportunities to support one another in their individual paths to success. We work hard to ensure that our events not only serve the purpose of being useful for our members but are also thoroughly enjoyable!
Further to this, we provide an online platform for members to share ideas and opportunities to achieve a similar outcome.
We strongly believe that 'Support Of One Another Equals Success' and so we strive to provide you with the opportunity to support each other so that young black graduates as a whole can achieve true success and become strong leaders of tomorrow.
Sorry, there are no upcoming events