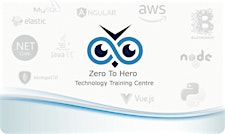 Zero To Hero Training Centre
Zero2Hero Training has many years experience in software development and offers wide range of hands on trainings as well as consultancy services to its customers.
We believe the experience we gained from consultancy over the years is the key factor for the success of our courses. Keeping that in mind we designed our Zero2Hero Bootcamp courses for to teach our attendants the correct set of technologies and tools that the companies requires.
Our bootcamp courses are designed for people with no prior software development experience as well as people who wants to update their skillset with new technologies. As Zero2Hero Training we believe our bootcamps will set the boundries for training the workforce needed by the software development industry.
We offer competitive prices rivalling other training institutes without compromising on quality or satisfaction. The individual class size has no more than 8 people to ensure that you receive the best from your sessions. Our classes use a combination of technologies and methods when delivering courses. Our training venue is in Moorgate just 3 minutes walk from Moorgate Station.