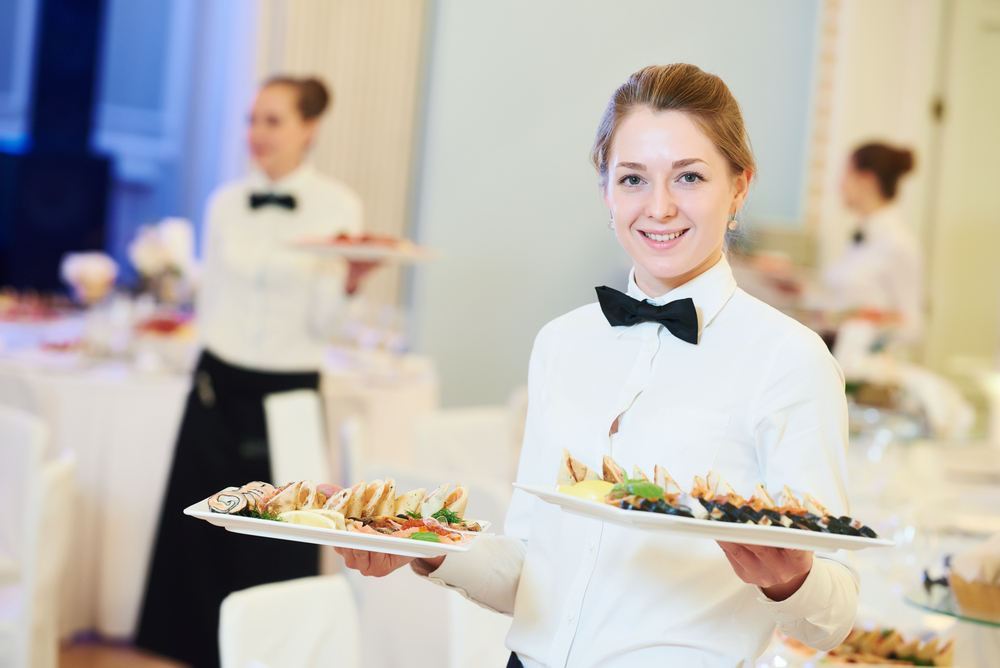 10 Things You Need to Know When Hiring Event Staff
This is a guest post by Madre Visser, Marketing Assistant at TempTribe – a UK-based temporary staffing agency providing thousands of staff to the events and hospitality industry.
Event staff are there to make your event-life easier, not to turn your hair grey. Here are some handy hints for anyone hiring event staff, right from making your initial enquiry to working with them as part of your team.
Know what you need
There are different kinds of event staff you can hire, ranging from wine waiters to food-runners. Before contacting your staffing agency think about what roles the staff will be carrying out and what skills they will need. This way your staffing supplier can choose the team best suited to your needs.
Don't shy away from being really specific
This leads on from the previous point. What may seem like an odd request, it is very likely that your staffing provider won't find it odd and will actually have had similar requests before. From staff consistency requests to even more specific requests of male, blonde, French speaking bar staff for example, there should always be a way that your staffing provider can give you exactly what you need.
You can train skills but you can't train attitude
A bit of a cliché, I know, but just because you request the most skilled and experienced staff, doesn't mean that they are going to be a dream whilst working at your event. You shouldn't disregard someone with a positive, can-do attitude, they usually end up being the best workers.
Peoples' availabilities change
The temporary staffing agency gives its workers the benefit of flexible hours meaning that staff availabilities change frequently. So don't panic if the team of staff assigned to your booking changes. These things happen but luckily you have an agency in the background managing those changes for you.
All people are different
And so are event staff! It would be unfair to expect the same from every single staff member as they will all have differing strengths and weaknesses. The best approach would be to get to know your staff. The easiest way of doing this is simply asking them what their experience is and what they're good at. You can then place them in positions where they can work to their strengths and get the best out of your team.
Treat them as you would like to be treated
This may seem obvious, but unfortunately it is an aspect which is all too frequently overlooked. Remember the event staff will be part of your team in helping your event run successfully so you should treat them with kindness and respect. I know this sounds all a bit fluffy but the bottom line is, if staff have a positive experience working with you they will be more inclined to perform well and return to work with you on future events. Building a consistent team of temporary staff is possible. I've seen it!
Event staff will ask questions
The service style and operational procedures vary from one event to another, and even the most experienced staff members may need some basic guidance when it comes to how YOU like things to be done. Being asked lots of questions can be seen as quite a nuisance, I completely get it, however it is all for a good reason: staff want to complete all of their tasks in line with your expectations. You can avoid being asked too many questions by giving the team a full briefing before the beginning of the event. For bigger events, it's a good idea to hire Supervisors or Team Leaders who can relieve you of this responsibility; they will be the main point of contact for staff who need some guidance.
Let's talk ££
Increasing the rate you pay staff, even just a little, will attract more experienced workers. Don't forget you're competing for the best staff with many other venues and event organisers and this is a great way to entice them to work with you (as long as you practice number 6 too!)
Know about any legalities
Make sure you are familiar with any regulations that go with hiring event staff such as their break entitlements, what the situation is with insurance surrounding the workers etc. It's important that you are aware of related rules and regulations and that you adhere to them. After all if you don't, you are actually breaking the law and no-one wants to be doing that.
Love them? Keep them
After booking temporary staff for some time, it is very likely that you will quickly build a good relationship with your 'regulars' and create a pool of favourite staff. Tell your agency who they are to ensure they keep coming back to you. Some agencies even provide you with the opportunity to take them on as your full-time employees after a certain amount of shifts, for no fee! What a great way for you to take on staff you already know would do a great job.
Conclusion
So there you have it, our top 10 of things you need to know when hiring event staff. Don't forget, your staffing agency is there to help! Don't be afraid to ask them if you have any questions – they are experts in their field and will have the knowledge and experience to offer you the guidance you need. So go on, ask them!