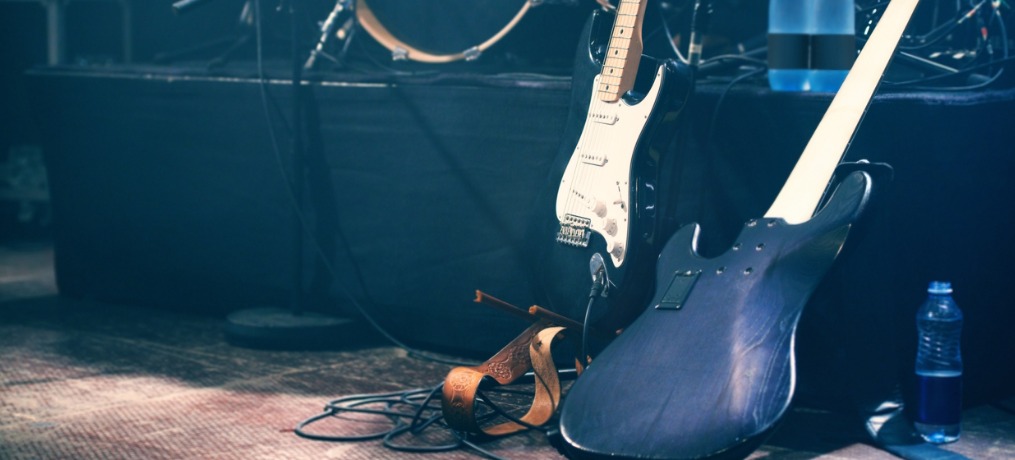 4 Crises All Live Music Venues Face – And What to Do About Them
All live music venues follow roughly the same booking process: Pitch bookings; confirm bookings; market your gig; settle logistics; open doors; the crowd goes home happy. Simple…right?
But as anyone who produces live events knows, an almost dizzying number of things can go wrong at any given moment. And in live music, things can go very wrong, very quickly – when dealing with artists and musicians, simple situations can become tricky situations in the blink of an eye.
The following four crises will be intimately familiar to anyone involved in putting on live music. These four solutions will help you deal with them — or at least provide solidarity: You're not alone.
Ticket sales are slow – or totally stagnant
Problem: You've booked a killer lineup, but ticket sales aren't moving like you expected them to. Worse yet, they might not be moving at all. The gig is only weeks away. What can be done?
Solution: This problem, all too familiar to anyone who has put on a show, is fundamentally a marketing problem. If tickets aren't selling, you aren't reaching the right fans — or your fans need to be convinced. Get creative with your marketing to entice those sitting on the fence. Try these ideas:
Reach fans where they are: Make sure you're getting the word out to the right fans on the right platforms. Look for communities or websites that cater to your headliner's particular genre or scene, and ensure your event has presence there.
Last-minute sales campaigns: New Eventbrite research, based on paid social ad campaigns, indicates that last-minute (i.e., 48-72 hours from show date) ad campaigns on Facebook and Instagram can make a serious impact, driving up to 7x ROAS (Return On Ad Spend) on gross ticket sales.
Local hangouts: Where might your fanbase hang out? Think cafes, record stores, bars, restaurants, and more. Inquire within, and ask to leave flyers or posters with them.
Mix up social media ads: Change targeting, use fresh copy or imagery, or offer flash sales. Try several short campaigns, staggered by weeks or even days, rather than one continuous one.
Your headliner said – or did – something awful
Problem: Your headlining artist said something offensive, out of hand, or unpalatable. Worse yet, perhaps they were caught behaving badly or even criminally. Word got out and social media is alight with the news. And your attendees, particularly younger attendees, care deeply about artists' behaviour, attitudes, and politics — just as much as they care about their art.
Solution: If you've booked someone who said or did something untoward, follow your local community's lead: keep tabs on social media in particular. How are your fans responding? Are they upset or alarmed? Remember that whether you like it or not, booking a particular artist is often considered an endorsement of their positions or behaviour. Controversies sometimes blow over, but bad behaviour can become a crisis for your artist — and your venue by extension.  
The gravity of the situation should dictate your response. In case of an all-advised gaffe, letting your fans know their concerns are heard may suffice. In cases where violence, sexual assault, homophobia, or racism are involved, cancelling the show altogether may be prudent.
Your headliner is well-behaved – but can't make the show
Problem: You receive a dreaded email from the booking agent: Illness or travel disaster has befallen your headlining artist — they aren't going to make the show.
Solution: Negotiate with the booking agency immediately. If your artist is mid- to marquee-tier, is rescheduling possible? If not, is there a similar artist the agency can offer instead?
No matter what, offer refunds up-front to pre-sale buyers. But even in cases where rescheduling isn't possible or feasible, you don't necessarily have to cancel the date altogether.  
Consider creative solutions to turn this disappointing situation into an occasion for a party! Perhaps you could pick up a last-minute date for a similar headlining artist on tour. Perhaps you had local supporting artists booked: Add another local or two and make it a showcase of local talent. Keep tickets low-cost and give fans a reason to get excited about the show — even if the headliner can't make it.
Doors are in four hours – and a crucial piece of equipment is missing
Problem: A piece of kit essential to your headliner's live show is broken, forgotten, stolen, or otherwise missing. The show's tonight, and panic is setting in.
Solution: Here's where you live or die based on the strength of your community ties. No matter how obscure your missing kit is, rest assured someone — a local musician, a sound engineer, a rental shop, another venue — will have what you need.
That means it pays to be a good neighbour: Support your community and they'll support you in return. You'll never need a favour quite as much as you will a couple hours before showtime — make sure you're in a good place to ask for it.
The live music business is changing every day. Read The Changing Face of the Music Business: How To Market Like a Pro to stay one step ahead of your competition.