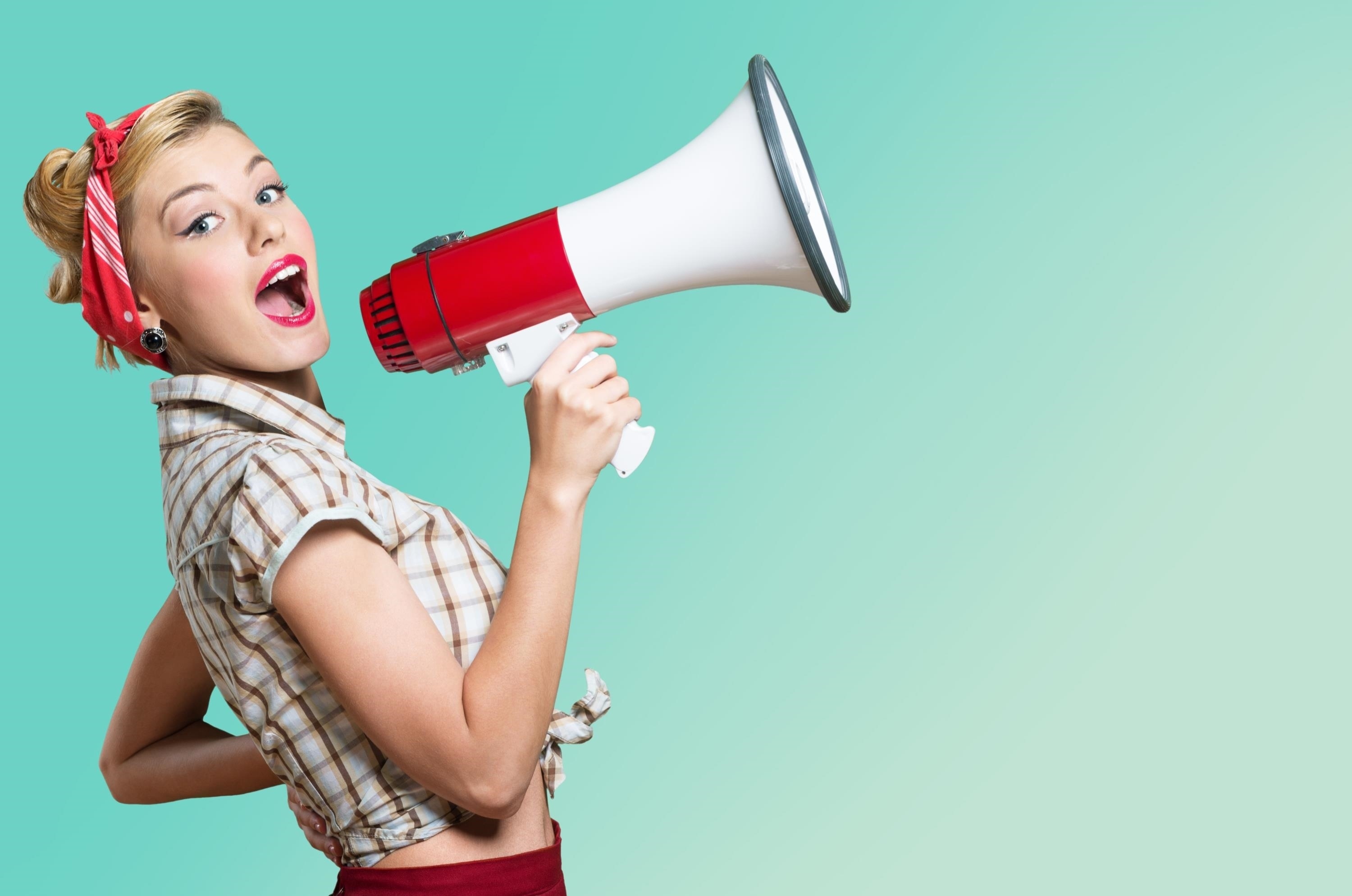 5 Reasons Why You Should Start 'Blabbing' About Your Events
I was recently introduced to Blab. Have you come across it yet?
I have been extremely impressed with this new social media platform – it is just so accessible. So many new social media platforms are springing up each week, I'm sure it's hard enough for you to keep on top of your favourite 3 (mine are Twitter, Linked In, Facebook) let alone get to grips with the new kids on the block, master them and leverage them.
However, I really liked the sound of Blab when a social media expert Ian Calvert gave me a whistle stop tour around it. He fessed up he was a BlabAddict and very soon I was on that slippery slope of becoming one too. With good reason!
What is Blab?
Blab.im is a platform where anyone who has a Twitter account can become a Blab Host and hold their very own Blab Show – it's like a visual Podcast with audience members popping in and out when the host unlocks their door. If you are more of an observer than a host, you can pop into live Blabs on the topics that interest you – rather like visual radio.
From what I've seen, it looks like most Blabbers are entrepreneurs who are working from their home office – I love being nosey and seeing their office space, how much or little branding they have behind them and even what they are wearing!
It's interesting the amount of experts who 'put themselves out there' in a tracksuit! But it's not all about the looks, it's the content that I really enjoy and I have picked up some excellent business tips on my BlabTours.
Topics people discuss range from public speaking, marketing, branding, accounting, time management all the way to people singing, teaching French, mastermind hotseats – and the beauty is that you can connect with people literally from all around the globe.
It makes the world a very small place.
When I did a recent Blab, I had people from Bali, Japan, Australia, USA, France, Canada and this is just the norm. We all connect as we are all interested.
Why Blab about your events?
So now you have a better idea about what Blab is, here are 5 reasons why Blab is a great platform for promoting your events:
Thought Leadership: If you are hosting, you are the expert right from the outset as you are putting yourself on the stage so to speak , and so you will also have named the Blab hangout in a way to position your expertise. I call my Blab series: I am #VISIBLE. Take a look here for what I called each Blab, because you can add other hashtags depending on what you'd like picked up on Twitter.
As an event organiser, this is a great way to show your potential audience that you're an expert in your field (or invite one of your speakers to host a Blab on your behalf).
Connections: With Blab you get to meet people from all around the world and make new business connections that you would have taken a lot longer (if at all) to have made on Facebook or Twitter. Blab gives Twitter a voice, and you a deeper connection to your Twitter followers. This is a great opportunity for event organisers like you to build a more tangible relationship with your social followers.
Learn: You learn so much from all the experts out there as there are so many topics you can listen into. Want to get better at event marketing, public speaking or productivity? There's probably a Blab you can learn from that will help improve your events.
You can dip in and dip out, and if you can't watch the full Blab, they are invariably recorded so you can watch it on the Blab replay. This is great for busy organisers where your day is fluid and you're always on call. Not having to commit to large chunks of time makes it easier to engage with Blab and just cherry-pick what's most useful to you.
Promotional content: Once you have recorded a Blab (be sure to press the record button!), you will have a link so that you can add it to your YouTube channel, making it instantly accessible on another platform, which I find rather nifty! It also makes it easy to embed on your blog or website, so hosting Blab's is a brilliant way of building up interesting promotional content for your events.
So why not set yourself a BlabChallenge and do a Blab a week? If you are struggling for ideas on what you can do – consider these 3 suggestions:
Do a 15 minute hot seat. For example I could do a 15 minute 'Ask Me Anything About PR Hotseat.'
Invite a fellow expert (such as a speaker) and do a Q&A session with them.
'Out of the Box' Idea – stream your next event. Run your next event with Blab in the background. For example you could be giving a live workshop and you could have the camera pointed at you whilst you teach and the Blabbers who can't make the event could watch it live! You may have to have a 'happy helper' watching out for questions from the Blabbers but this could be an excellent way to give a much wider audience to your Blab! Mind you, that is probably what Periscope or Meerkat is for, but that is a whole new post!
Good luck and don't forget to follow me and I will follow you back…see you on Blab!
http://blab.im/amandaruizuk
P.s. If you enjoyed this post, why not come to Amanda's next live PR event in Central London on Dec 2nd'? It's called I am 'VISIBLE: How to get your Business into the Press Plus Pitch to the Guardian Journalist!' Ticket are available on Eventbrite here!