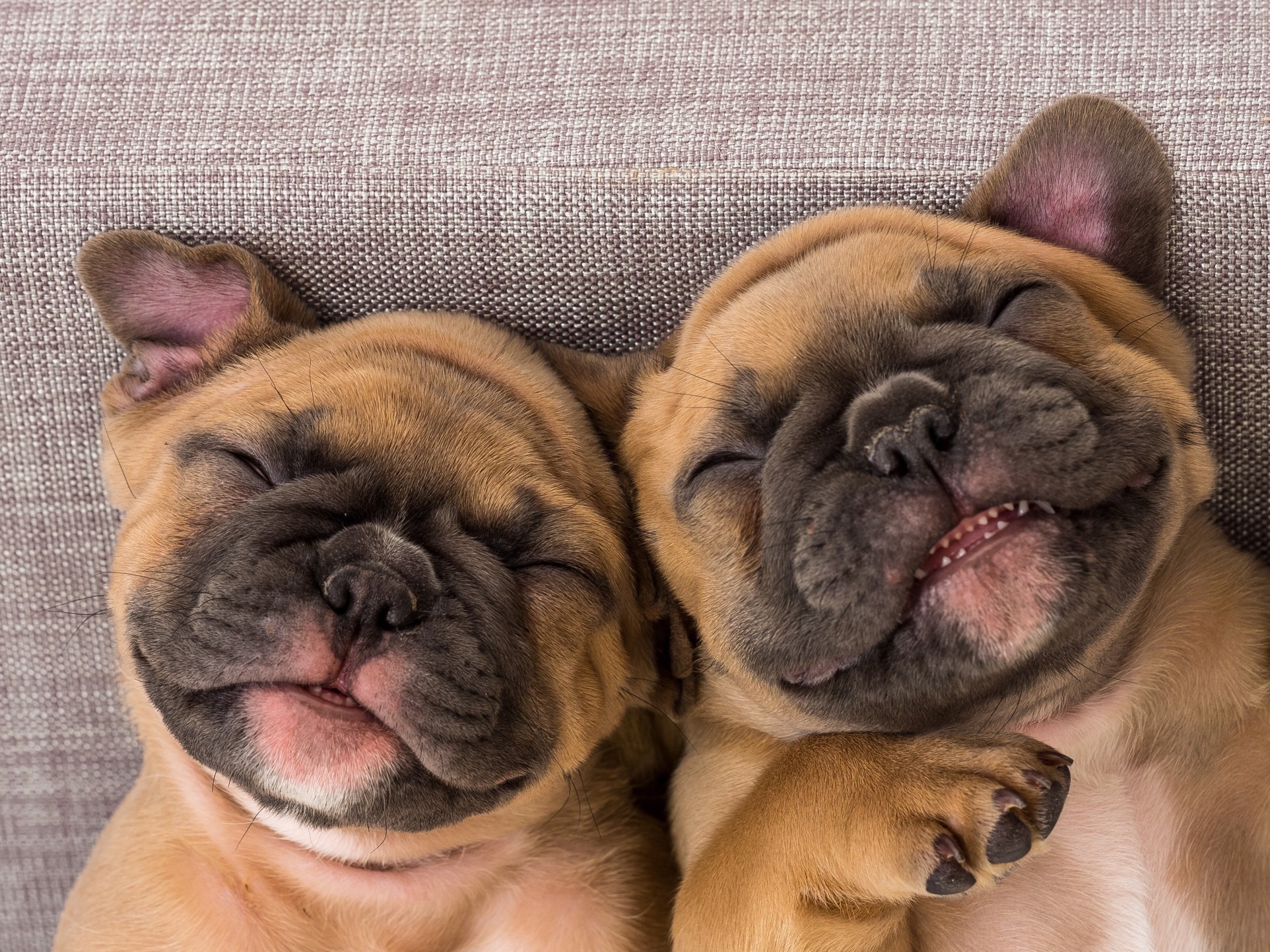 7 Reasons for Event Planners to be Happy
Today is 'Blue Monday' – dubbed by the press as the most depressing day of the year.
Not only that, but it's coming off the back of what many regard as a pretty depressing year in 2016.
So should you give up already, and sob quietly into your Weightwatcher's egg and cress sandwich as you sit at your desk and wonder what's the point of it all?
Of course not!
In fact, hold your head up high and crack out that best smile of yours, because here are 7 reasons for event planners to be happy today.
The industry is still growing
The Pulse Report showed that there was plenty of optimism amongst event organisers in 2016, with 67% expecting to grow and 57% planning on launching new events. And although the official 2017 report has yet to published, all the results are in, and I can tell you that optimism remains (almost) undiminished.
But don't just take our word for it either. IBTM World's 'Trends Watch Report 2016' also thinks there's growth ahead in 2017:
"Regardless of the economic risks that are present in the market environment within which our industry operates, most surveys of meetings and events professionals suggest moderate growth for the year ahead."
So, despite plenty of economic risks surrounding the broader economy, it seems there's a consensus that the events industry will weather the storm and even continue to expand, which is good news for everyone working in it.
More stats on the UK event industry
Everything's still possible
We're just 16 days into the year, which means you've still got a whole 349 days to achieve your dreams, goals and ambitions for the year ahead.
Still going with your New Year's Resolution? Good on you! Fallen off the wagon? Never mind, you've got the rest of the year to find a way to reach your goals in a way that works for you.
Ultimately you should look ahead and still see a world of possibilities… So whatever your first 16 days looked like, keep pressing ahead, and you'll get to where you want to be.
Days are getting lighter
It may not feel like it, but the darkness is actually beating a retreat and the days are getting longer. The shortest day of the year was way back in December (the 21st to be precise) and so we've been gradually working towards more daylight since then.
Which means today there's a little more daylight than yesterday, and tomorrow there'll be more again.
There are so many great and inspiring people to work with
Be pleased that you're in a great industry, full of creative and inspiring people that educate and entertain for a living.
From our 100 Movers and Shakers to Event Magazine's 'Event 100' and all the great contributors to the Event Professionals Handbook there are no end of role models and leaders that you can connect with, work with and learn from.
In fact, why not join EventTribe, a community dedicated just to the events industry, where you can connect with other great folks who share your passion for your events, chat and discuss shared challenges / opportunities or ask and answer questions?
You create memories and change lives
It may sound a little lofty to some, but it's true. Whether you're running conferences or planning huge product launches with celebrity guests, endurance races or workshops, big summer festivals or intimate gigs… these unique experiences impact people's lives.
Conference delegates walk away with new connections and ideas that help them grow their business (or bag a great new job), festival fans leave with memories to treasure, and participants finish a race having stretched themselves further than they thought possible.
And you made it happen. That's something you should be proud of, and look forward to doing again and again as you look ahead to the rest of the year.
Loads of cool new toys to play with
Event organisers love their gadgets and gizmos, and judging by the reviews of this year's Consumer Electronics Show, 2017 looks set to be a bumper year:
Alexa is being baked into loads of new products, so it shouldn't be too long until you can have an AI-powered assistant everywhere you go on the show floor.
Need to get home after a long event but too tired to drive? Well autonomous vehicles are almost on the market, so you can take your car and nap behind the wheel.
Wearables, drones and virtual reality continue to go more mainstream and explode in choice, so for the more adventurous eventprofs out there, you've now got a huge range of cool tech to pick from.
Eventbrite will just keep getting better
We don't like to toot our own horn too much, but given that hundreds of thousands of event organisers rely on us to help them sell their experiences to tens of millions of active consumers, it's worth noting that we never stop improving.
For a full and updated list of all the innovations we release each month, be sure to check out (and bookmark) our Product Updates page.
Then there're the 150+ other best-in-class event technology partners that are integrated into our platform via Spectrum. So every time they get better, so does your Eventbrite experience.
Not yet part of the Eventbrite family? Why not see how it works, or get in touch and we'll see how we can help cheer you up today and make 2017 your best year yet!