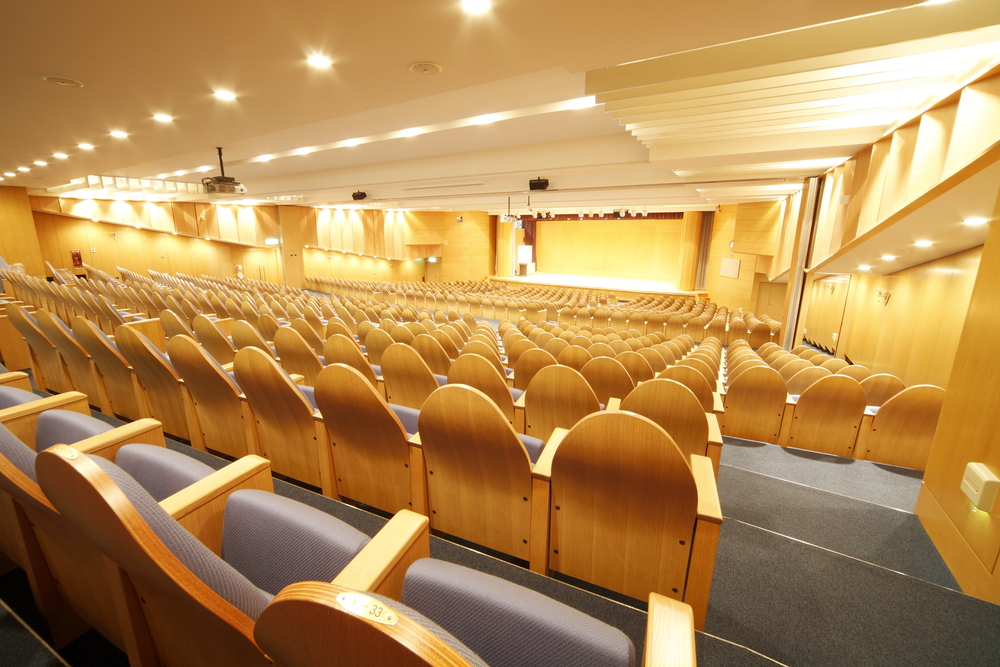 8 Questions You Must Ask An Event Venue Before Signing
Finding the perfect venue for your event goes far beyond its facilities and location – much of the really important stuff is in the contract.
Be prepared to scrutinise the terms and conditions, don't be embarrassed to ask venues to clarify any 'legalese' and don't be afraid to negotiate!
Whatever you do, here are some venue contract questions you must always ask before signing on the dotted line…
1. What is your cancellation policy?
Cancellation terms can vary enormously from venue to venue (even within the same brand) so it is essential to double check the non-refundable deposit. Note the sliding scale, which typically begins on the date the contract was signed and continues in increments of number of days out prior to the event. Much depends on the size of the event; for larger events the cancellation charge can be as much as 100% as far out as 60 days ahead of the event date.
According to research conducted by BDRC amongst chain event venues, the average charge for cancellations up to 15 days in advance is 82% of the hire fee. Average cost of cancellation up to 30 days in advance is 59% and up to 60 days in advance is 43%. The average cost of cancellation for each delegate is £26.40.
Related: Picking the right venue for your event
2. If the space is re-sold will I still be charged a cancellation fee?
In the event that you have to cancel your booking, the venue should endeavour to resell the space. If successful, any payments received for such booking should be taken into account, based on the applied percentage, when calculating your cancellation fee. Ensure this is confirmed in your contract.
3. What happens if fewer people attend than anticipated?
Attrition (also known as 'slippage') is the difference between the anticipated delegate numbers and the actual numbers. Most venues will require you to pay damages if the event decreases in size, whether it be a sleeping room block or food & beverage. The venue has a minimum amount of revenue they need guaranteed from your event, and the attrition is that minimum. You will need to negotiate on the slippage at contracting stage; the higher the slippage percentage then the lower your liability.
However, the law dictates that in the case of attrition, event venues and hotels can only charge for loss of profit, not loss of total revenue. Many planners and organisations are not aware of this legal obligation and unless challenged, venues will usually charge full loss of revenue. Request that loss of profit, not revenue be noted on the contract prior to signature.
Related: 5 quirky conference venues to liven up your next event
4. What's included in the price?
Do not make any assumptions as to what may be free – clarify whether mineral water, sweets, flip charts, pen and paper are included in room hire charges. Don't presume "fixtures" such as the data projector in the ceiling are included in the price.
I wrote a story about an event organiser who objected after being charged £4,000 for mineral water at a central London venue. The large bill had been racked up because the venue had replenished the water at every break, removing half finished bottles and replacing them with fresh ones – a point which the organiser had failed to notice in the contract.
Unquoted government taxes and services charges can also come as a surprise. The fact that they are obligatory does not excuse venues from mentioning them.
Related: The Dos and DON'Ts of booking the perfect venue
5. What are your Wi-Fi capabilities and what are the costs?
Affordable, reliable connectivity is a must for today's events, but many venues do not provide adequate information about their Wi-Fi capabilities and charges. If free Wi-Fi for delegates is provided what are the restrictions of this connectivity? If Wi-Fi is chargeable, ensure it is packaged as part of the rate rather than as a line item.
Don't be afraid to be demanding when it comes to connectivity. Free Wi-Fi is an industry hot potato, with more than 200 UK venues bowing to pressure following the launch of a campaign by the Association of British Professional in 2011.
Related: Incorporating Wi-Fi into your event
6. Do you guarantee delegates the best rates room rates?
For residential events you want to ensure you're getting the best room rates. Check a couple of price comparison websites to make sure your rate is competitive. It's worth requesting a clause in the contract along the lines of "the Hotel agrees that the special group rate for hotel rooms will remain lower than the rack rate and this rate is guaranteed."
The 'cut off' date specifies when the venue will no longer hold sleeping rooms at the contracted group rate. After that date, unused rooms are released back to the venue's inventory for resale to the general public, but you should include a clause stating that rooms will be available to your attendees after this date if rooms are still available.
You should also ask the hotel to clarify its 'walk policy', this is the action taken by the hotel if they over book your sleeping room block. The hotel would be required to relocate this guest to another hotel after all options are exhausted.
Related: 21 Amazing, Unusual & Unique Venues In The UK
7. Can I bring in outside suppliers?
Some venues require you to use in-house or preferred suppliers or will charge a fee for use of outside suppliers. Be clear about the policy; you want the best production value for your event and if you are limited in who you can partner with, it could be detrimental to your event.
Related: Three tips for evaluating your venue
8. What access can I get to the venue for set-up?
Work out how long it is likely to take to load-in and set-up for your event. Big productions can take a lot of time to put in place and you may have to rent the venue for more than just the event day. Request any associated fees be included in the proposal. Depending on the amount of total revenue, venues will often allow a day of set-up free of charge, which you should aim to negotiate.
In conclusion
Asking your event venue the right questions at the booking stage will not only ensure you get maximum value, it can help you avoid nasty surprises and save you unexpected expenditure.
If you have any other vital questions to add to our list, let us know in the comments section below.
Bonus: Get a free 49-point venue inspection checklist: