Eventbrite Pulse Report 2017: All the Event Industry Statistics You Need To Know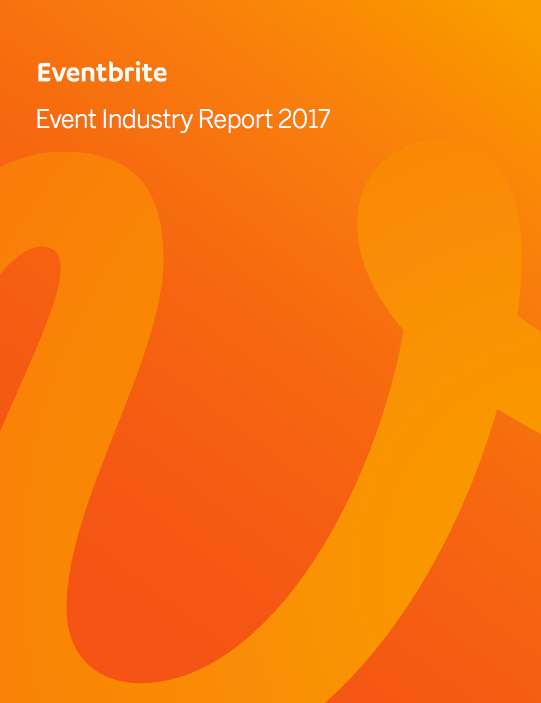 2018 Pulse Report available now!
Are you ahead or behind the curve when it comes to adopting event technology?
What talent are eventprofs looking to hire in 2017?
How much do others spend on hiring venues, event promotion or content?
What trends are other organisers paying the most attention to this year?
These are just some of the questions answered in this year's 3rd annual Pulse Report, which reveals all the key event industry statistics, benchmarks, opportunities, challenges and trends you need to know.
Based on a survey of 800 event organisers – of all shapes and sizes from across the UK – we've taken the pulse of the industry, and made the full 44 page report available to you.
Download the report now for free by filling out the form:
Here's what some of the industry's leading associations had to say about the report and its key findings:
Simon Hughes, Vice Chair, Business Visits and Events Partnership (BVEP)
"Bill Gates identified how important measuring what you are doing in business is, as it enables you to thrive. So the Pulse Report from Eventbrite should be a must-read for everyone working in the events industry. The response from over 800 event professionals working across the sector certainly does provide a comprehensive overview of trends, challenges and opportunities and the BVEP always welcomes research that provides such detailed insight into the state of the industry."
Rachel Parker, Association of Event Venues (AEV) director
"The Pulse Report is a comprehensive piece of research that sheds important light on the expectations and needs of event professionals and event organisers in particular. It concurs with much of what our member venues have experienced, especially the demand for quicker venue response times – an issue already recognised as a priority amongst many AEV members."
"The detail and breadth of the report will enable our members to draw useful inferences, and also highlights some interesting trends in budgets and spending patterns. This research will undoubtedly help organisers and venues work together more efficiently to deliver exhibitions, conferences and other events on tight budgets, without needing to compromise their ambition."
Kevin Jackson, President, ISES
"The Pulse report confirms what we in the industry have known for a while…we are a dynamic group of creative problem solvers who help define and grow brands through the use of results driven strategic activations.
We bring brands face to face with their most important audiences.
There are two things that are important in contemporary culture: Experiences and Relationships and we create both."
Leigh Cowlishaw, Chairman, HBAA and Director of Supplier Partnerships at Capita Travel and Events
"With so many organisers expecting events and budgets to grow, their desire for efficiency and savings is no surprise.
That's where many of our members see the advantages that technology can bring to events; whether it's a smoother delegate management experience, greater ease of personalisation of event content, online booking of simple meetings to free up resource for large events. Or even the use of virtual and augmented reality to share content and showcase venues, accommodation or destinations.
The hospitality and events industry will benefit from technology developments that help enrich experiences and support business choices and behaviours, but only with the support and insightful expertise of industry professionals."