7 Ways to Sell More Tickets with Your Ticketing & Registration Tech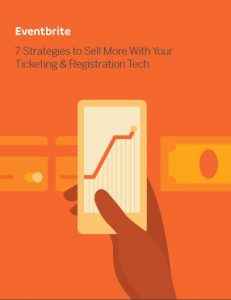 To sell out your event, you don't have to spend more money. What you do need to do, is spend your money in smarter ways and maximise every channel you have. Especially when it comes to your ticketing or registration technology.
The wrong ticketing or registration partner can cost your team countless hours — and sales. Choosing the right technology is pivotal to increase attendance and run a profitable business.
Download the eBook now which details seven ways to use tech to maximise sales from all of your marketing channels — and to reach potential attendees that aren't on your radar. You'll learn how to:
Maximise each marketing channel with data-driven strategies
Grow your event attendance without increasing your budget
Choose a ticketing and registration technology that drives sales with a new audience
Download the guide using the form below.