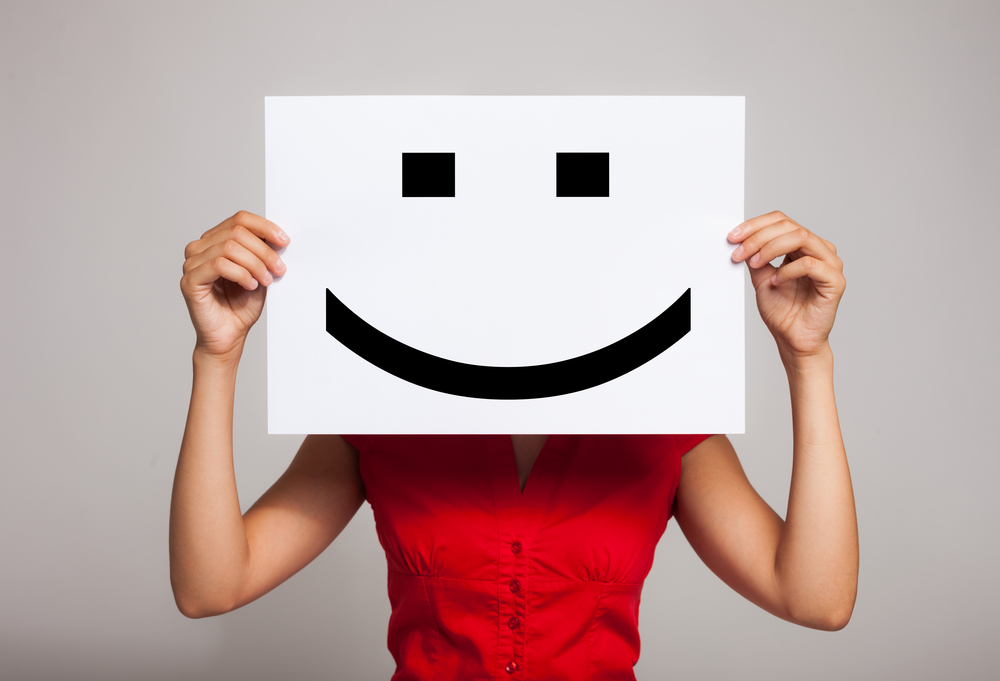 Take These 5 Steps To Be More Customer Centric
Customer service is one of the most important ingredients of the marketing mix, creating customer loyalty and building a positive reputation for your business. Whether you're an event organiser, charity, small business or any other kind of entity, it always pays off to be more customer centric.
So are you doing all you can do to make your service offering the best of the best?
We spoke to a mixture of businesses, both large and small, to find out how they have upped their game to become more customer centric…
1. Give them what they want
Want to know how you can better serve your customers? Ask them! Feedback is your most valuable tool. Don't be afraid of criticism – view it as an opportunity to improve your offering and show customers that you are listening and care what they think.
You might be surprised what they have to say. Creative communications and events agency Logistik undertook extensive research amongst their customers and decided to completely rebrand following their feedback.
James Wilkins, Managing Director of the company – now called VISTA– says the process helped them redefine their offering after 10-years of growth and change.
"We have spent a great deal of time and energy discussing the rebrand with both our clients and our employees to ensure that we are pinning down exactly what we are and how we want to be perceived," he says. "This is so much more than simply changing the logo and the company font. The changes for the brand go to the very core of our philosophy."
Top tip: If you're hosting an event on Eventbrite, you can ask your attendees any questions you need so you know exactly what they want!
2. Go beyond the expected
Having a point of difference can make your company stand out. For example, if you're one of several bookshops in an area, but the only one that gives a proportion of its profits to a child literacy project, that will give customers a real reason to choose you over the others.
Related: Lessons From Eventbrite – 10 Ways to Build a World-Class Customer Service Team
Marketing communications agency Oxygen decided to demonstrate it was better than its competitors by achieving two international management standards. For the last three years it has scored 100% for customer satisfaction and value.
"Going for the ISOs was a major risk as our main clients were stopping their marketing spend, and we were going to spend thousands," says MD Steve Lodge. "We got certified to ISO27001 – the standard for information security. We wanted to show that when we worked for our customers their data was secure.
"At the same time we got the IS9001 quality standard, which is about showing what you do has quality in various areas. Every year you have to show improvement in key targets. One of ours was customer satisfaction. So we introduced a random customer survey.
"We scored 95% and we were pleased, but we set a target to improve this the following year. We introduced formal feedback and complaints procedures and our satisfaction survey has shown 100% for the last three years."
3. Break the mold
Revolutionary businesses do things differently. Just because it's the way its always been done, doesn't mean there isn't a better – more customer friendly – way for it to be done. Take, for example, banks opening on Saturday or being able to make doctors appointments online.
Related: Check out how the founder of Metro Bank revolutionised customer service
Listening to your customers' needs and being flexible is the key to a great customer experience, says ReeRee Rockette, owner of retro London hair salon Rockalily Cuts.
"We take bookings day and night via email/twitter/facebook/instagram which I think makes us pretty unique," she says. "As a customer myself, I hate being restricted to making phone calls, so this way, they can book in whenever it suits. I've even booked people in at 4am on my way home from a night out (the client must also have been out!)"
Top tip: If you're planning an event, using a platform like Eventbrite will let you take bookings day and night, even while you sleep. And their 24/7 customer support team means you can rest easy, because your customers' questions will always be answered, even if you're not around.
4. Keep it personal
Offering a personal service is something all companies should aim for. It's easier to do this as a small business, but arguably more important the larger your company grows. Making a customer feel special is proven way to maintain loyalty.
Personalising the customer experience could range from offering a consistent point of contact that is familiar with the customer and their account, to suggesting well thought out products they might be interested in based on their purchase history.
Amelia Veasey runs the small, handmade sustainable children's shoes company Amelia Veasey Shoes. She says: "As a small company I have the opportunity to really tailor everything I do around the customer, especially as I do all the making and sourcing myself.
"This can be anything from hand delivering a pair of shoes to a customer because they need them by a very specific time or a design specification, like a change to the embroidery.
"When I sell a pair of shoes I start with a conversation to find out exactly what type of things they want. Sometimes something new needs to be made but the focus is always about how to tailor what I make to what my customer wants."
She adds: "All our shoes have been tested extensively by a very vocal group of parents who have been key in helping me to keep an open dialogue. This helps me to grow the company along side what the customer wants."
5. Treasure your employees
While customers may come first, don't forget the wellbeing of your employees. It is they who are on the frontline as the public face of your company and if they are undervalued it will be evident in the service shown to customers. Recognise and reward the efforts of your staff and empower them to make the decisions required to meet customer needs.
Video: Julia Hartz, CoFounder and President of Eventbrite, explains how we've grown to a 500+ company while maintaining a family-like culture.
imago, the conference and events arm of Loughborough University, has award-winning customer service and believes that its people are central to its success. Thanks to championing its employees, the company has been awarded the Investors in People gold standard.
Emma Boynton, head of sales and marketing at imago, says: "Excellent customer service is central to everything we do, and our success depends on staff consistently providing the best level of care. By investing in our staff and working to the Investors in People framework we can help our staff grow and achieve their full potential."
In conclusion
There's no great mystery to making your company more customer centric. It's simply about offering a service that you yourself would be delighted to receive. Just make a list of all the things you do well and you're proud of, that really enhance the customer experience. Then make a separate (hopefully shorter!) list of areas you can improve on.
Once you've defined these, spread the word about the areas you excel at, and make sure everyone in the company is singing from the same hymn sheet. While you focus on the good, continue to work closely as a team on also finding ways to improve where you can.
Ultimately your core values should cover how customers, employees, and suppliers should be treated at all times. After all, a happy company culture ultimately leads to happy customers!