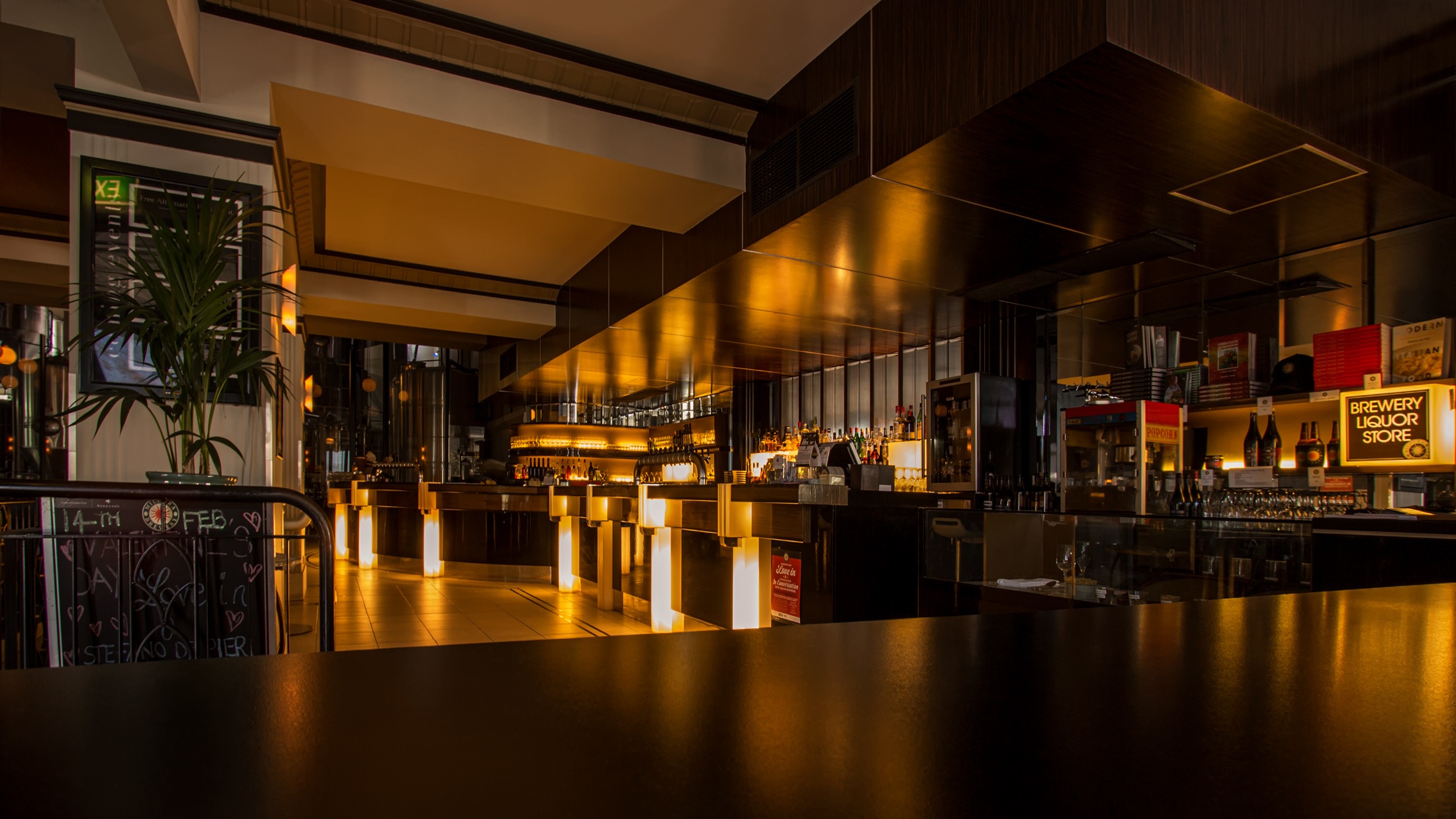 The 7 Elements of Beautiful Event Design
Event design is about taking a space and transforming it into somewhere inspiring – a place people want to be and experience, whether they've come to learn, network or just have fun.
It's not just about looking nice; the decor you choose can bring your event or brand to life. Done right, it can entirely change the atmosphere of a venue and actually facilitate greater attendee engagement.
In fact, beautiful event design can lead to higher attendee satisfaction levels overall, so it's well worth mastering the art. Here are the seven core elements of event design that you need to know…
1. Space
This is your starting block; the foundation of your design. You need a clear view of the space you have to work with, its features and dimensions. You must understand where guests will enter and exit, where the bathrooms are, the kitchen, cloakroom, the bar and the location of any in-room equipment such as projectors or screens.
When planning the layout of your space think about the route you want guests to take and, if it's a big blank canvas, how best to break up the space. It's important to get the balance right between positive (furnished) and negative (empty) space. You don't want your event to feel cramped and crowded but you don't want it to feel vacuous either.
Good space planning maintains this delicate equilibrium and guides visitors on a seamless journey through the space, taking into consideration practical factors i.e. not creating a bottleneck as people try to visit and return from the loos or not seating people near doors.
2. Lines
To be visually pleasing, designs should have the right combination of horizontal, vertical and dynamic lines. Lines are created by both the furnishings and the architecture of the space. Horizontal lines can be added through items such as rectangular rugs, tables and floor tiles, while vertical lines can be made with drapes, columns and wall hangings. Dynamic lines are the ones that add interest and movement, such as curves and angles.
Lines are important to the proportions of your event space. For example, if your venue has a very high ceiling, you can draw it closer with the horizontal lines of low hanging lights. Conversely, you can use vertical lines, like a striped rug, to elongate a smaller space. The lines you create will both guide the eye and bring a feeling of overall harmony to your event space. Take a good look at the natural lines of your venue and aim to complement them when bringing in other elements.
3. Forms
A close relative of lines, are forms; these are the shapes created by the outlines of any 3D objects in the space, such as furniture, furnishings and structures. Forms help to balance the space but they can also add drama and character. Most spaces include a mix of shapes but you can create a striking look by choosing one key shape to influence your design, i.e. cubes or circles.
You can play with form by bringing in statement pieces such as unusually or boldly shaped furniture or sculptures. But it's not just about shape, it's also about scale. Playing with proportion can create a big impact, for example by creating an imposing entrance arch or having really long, linear tables. Another way to catch the eye with scale is by recreating an everyday object, such as a spoon, in giant size. Because it's unexpected it instantly becomes a focal point.
4. Light
Light is a key element to good event design and can in fact be used to influence the lines and perceived space of a room. Through lighting alone you can direct focus to different "areas" (imagine a spotlight on the stage), make vertical columns using uplighters or project a horizontal path through the room. You can also use light to emphasise and highlight key forms in your design.
Mood or atmosphere in a room is heavily influenced by lighting, so it's important to spend time getting it right. Experiment with uplighters, gobos (lights with patterned stencils), pin/spotlights, washlights and LED strip lights. You can even combine light and form with LED furniture, such as bars and podium tables.
For daytime events, try to choose a venue with good natural lighting. Look at where the windows are and how light enters the room – how will this change throughout the day? Light coming from an external source could unexpectedly cast an area into shade, making it less attractive to attendees, so be sure to really observe the light in your venue.
5. Colour
Colours also helps set the tone and mood of an event and should be chosen according to the effect you hope to inspire in attendees. Want them to focus and learn? Go for a cool colour scheme with greens or blues. Looking for creativity? Hot pink or orange. Or perhaps you're staging a decadent evening of celebration, in which case black and metallic colours like gold will set the scene.
Define a colour scheme for your event and incorporate it into key elements such as decorations, lighting and printed materials like signage and menus, but don't go overboard – colour should accent a space, not overwhelm it. Equally, it's not necessary for everything to be completely colour co-ordinated, playing with different hues of your core colours can add interest to your aesthetic while maintaining a cohesive look.
6. Texture
We are sensory creatures, so don't neglect to engage your attendees' sense of touch in your designs. Texture plays a big role in how people will engage physically with your event. If you have a bouncy, rubber floor, people will want to jump on it, a fluffy wall will be stroked, while an ice statue might be tentatively poked.
Consider how materials look and feel when choosing event decoration and aim for an interesting mix of natural and manmade. In addition to actual texture (where the texture is both seen and felt), there is also visual texture, where the texture is only visible (imagine brick-printed wallpaper). Both can enhance the sensory experience because visual texture fools the mind.
7. Pattern
Like texture, patterns add interest to your event design. That's not to say you can't make a big impact with block colours alone, but combining the two can really work to enhance one another. For example, a big, zebra pattern rug on a bright pink carpet would result in a big visual pop. You can also pick up core colours in patterns to carry it through your space in a less dominating way.
Think about how you could introduce stripes, geometric patterns, animal prints, florals or motifs. Mix and match to create a quirky look that will intrigue your delegates and give them plenty to look at. Just be sure that your patterns balance each other i.e. don't use two busy patterns together; a busy pattern should be complemented by a bold one, or you might risk giving attendees a headache!
Conclusion
Apply these design principles to create a beautiful looking event that will grab attendees' attention from the minute they step inside. Whatever type of event you're organising, using design to stimulate the senses will make it more engaging and more memorable.