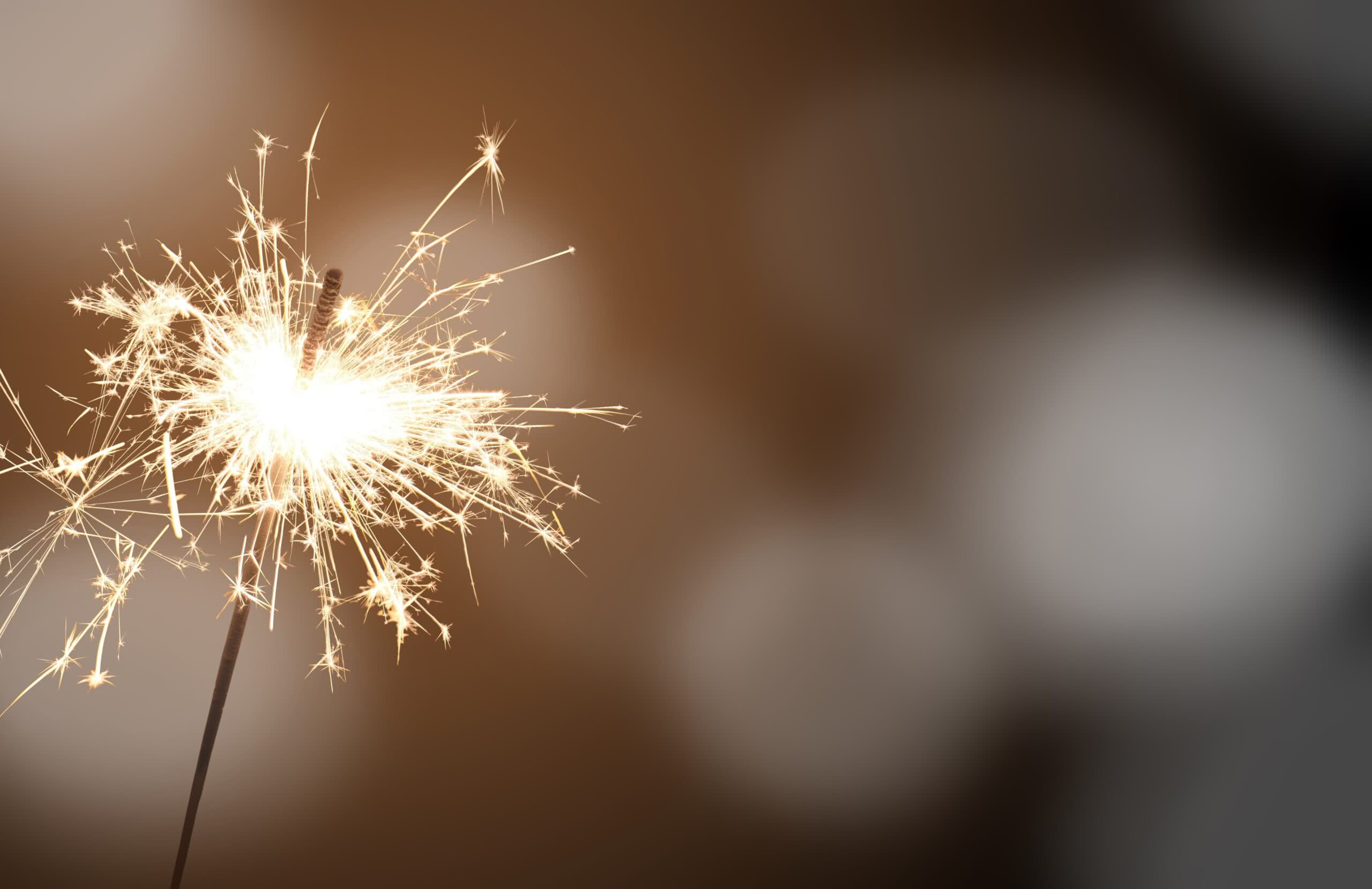 The Best UK New Year's Eve Events 2018
New Year's Eve is a bit Marmite – you either love it or hate it. Either way, you're going to want to check out this overview of events taking place across the country on December 31.
For those of you who are not keen on partying, you can see in the New Year with everything from yoga and mindfulness to opera and running. On the other hand, if you can't wait to dance the night away this NYE, you can do it in so many different styles – from Bollywood and Blitz to ceilidh and swing.
Take a look and find out what's going on near you. And whatever you do, don't stay in this New Year's Eve – start 2019 as you mean to go on and make it your most eventful year yet!
P.S. Got kids and no babysitter? No problem, you'll find family friendly events on our list too.
Merry Opera Company presents a glittering array of favourite opera and operetta arias to start your New Year's Eve celebrations. The matinee event runs from 15:30 to 17:30 at St Martin-in-the-Fields, Trafalgar Square. The Merry Opera Company has performed at Glyndebourne, Grange Park and Wexford. According to Opera Now magazine, their "slightly off-beat touring shows, are performed with charm, energy and wit".
The City Pavilion in Romford will host its 10th Annual Bollywood Ball this NYE. DJs, including the Panjabi Hit Squad and DJ Dips, will be banging out Bollywood and bhangra beats, with some R'n'B favourites thrown in. There will be a live performance by the largest-selling female bhangra artist Miss Pooja, alongside a four-course Indian meal. Circus-themed entertainment includes jugglers, fire acts, and stilt walkers.
The Glass Bar Arts & Social Club for LBTQH women has teamed up with the Secret Circus to provide a thrilling event for your New Year's Eve celebrations. The Secret Circus is a cabaret, sideshow, circus and comedy act all rolled into one, filled with quirky, funny and breathtaking performances. No animals involved. The event takes place at The Underdog London and also includes DJs, dancing and the traditional Scottish bagpipes to pipe in the New Year.
Run for cover! The Blitz Party, London's best-loved and most authentic 1940s party, is back for a spectacular New Year's Eve Special. Step back in time into an authentic air-raid shelter, complete with sandbags, hurricane lamps, reconnaissance maps and blackout curtains. Victory curled ladies and uniformed soldiers can expect a night of live music, classic cocktails and 40s-style revelry.
This event is part of a four-day dance festival that attracts dancers from across Europe, so you are guaranteed some amazing dancers and a truly international vibe. Taking place in Kings Weston House, a fabulous galleried mansion, there will be two large rooms playing swing, a Balboa room piano bar with Jack Calloway playing, a portrait gallery/games room and a relaxed bar.
Start 2019 with a splash – Portishead Open Air Pool will be open on both New Year's Eve and New Year's Day. The water will be heated to 28 degrees to stave off pneumonia and you'll get a warm glow from the festive atmosphere. Tickets are available for one hour time slots between 10am – 2pm.
Don your lycra and dance down to Tramshed in Cardiff for a disco themed NYE party. Disco Motel returns for another night of disco and debauchery. The venue will be transformed into a disco wonderland, with performances from the Lycra 80s party, DJ Jaffa, Motel Concierge and Jolene Dover, who will be hosting an ABBA vs Bee Gees sing along!
Avoid the madness this New Year's Eve and see in 2019 with a zen-like experience. At this event, there's no alcohol, no fireworks, no meat, no music, just relaxed fun, peace and calm. Mindspace's new retreat venue is located within Baggeridge Park, a beautiful country park and nature reserve. The evening runs from 7:30pm to 1am, with sessions of silent meditation and walking meditation, plus a shared vegetarian meal and celebration.
The multi-award winning DJ EZ will be headlining Leicester's Club Republic on New Year's Eve 2018. One of the early champions of UK garage music, DJ EZ hosted a long-running Kiss 100 radio show and mixed the popular Pure Garage series of compilations. He is saluted by the industry for being one of the most creative mixers and is known for his trademark cue action displays.
Taking place at theatrical bar/restaurant The Alchemist Oxford, this party promises all the opulence, glamour and debauchery of a secret society – and you're invited to join! Wear a mask or be transformed by the on-site makeup artist. The rooftop venue will be draped from head to toe with dark, bedazzling adornments and provide a panoramic view of the fireworks over Oxford.
It might not exactly be camping weather, but who could resist a chance to party in these beautiful tipi tents? Taking place at the waterside Riley Green Meadows in Preston, this event features a sumptuous two-hour hot and cold banquet and entertainment throughout the evening, including a DJ, sax player and casino tables.
Looking for something the whole family can enjoy? This party at the Holiday Inn Ellesmere Port is suitable for all ages. Arrive early, from 18:30 and enjoy a sit-down, set menu meal. A family-orientated DJ will then take over with music and party games for all. If you want to stay over and enjoy a nice lie-in on New Year's Day, family rooms including a full English breakfast start from £119.
More than 1,500 revellers are expected for the MTV Base New Year's Eve party at Manchester's O2 Ritz, hosted by Radio 1xtra's DJ Ace. Special guest this year is UK star Yungen, the artist behind the top 10 hit Bestie. The South London boy has clocked up over 130 million Spotify streams with his raw lyrics and irresistible charm.
Yoga lovers looking to end the year with a lively and challenging session need look no further. Taking place at Yoga Hero, in Leeds Dock, Holly will lead a dynamic yoga flow to an invigorating soundtrack. The session will end with a meditation about letting go of anything you want to leave in 2018, and setting intentions to cultivate self-compassion in 2019. Suitable for all levels.
Cruelty-free doesn't have to mean fun free this New Year's Eve. Knave's Kitchen & Oporto present a vegan spectacular for the biggest night of the year. The event features a three-course menu of groundbreaking vegan food and vegan bubbly. In addition, there will be top DJs creating a party atmosphere until 4am.
Forget a champagne toast, how about a murder at midnight instead? NH Events has earned a five-star customer rating with its innovative escape room murder mystery offering. The NYE event takes place at a hidden location near Leeds (follow the lanterns to find the entrance). Guests will be split into teams of six to solve the gruesome murder. The escape room will help you reveal the evidence but only if you get through the clues and puzzles.
The Snow Ball is the Scottish capital's biggest indoor Hogmanay event. It takes place at the city's most prestigious venue – the two magnificent ballrooms of the Assembly Rooms in George Street. Expect a glittering night of traditional ceilidh with kilts, gowns and even tiaras. There will be a free after party at Shanghai Nightclub under Le Monde Hotel.
If there's anywhere to be in Glasgow for New Year's Eve, it's Ashton Lane. Join revellers under a twinkling fairy-lit canopy in the heart of West End to bring in the New Year. The event is hosted by Innis & Gunn Beer Kitchen, and you can also buy dinner and table packages.
Do you love New Year's Eve so much that you'd like to celebrate it over and over? Well, at this event you can – with the strike of midnight livestreamed from countries around the world onto a giant screen. The morning will feature antipodean celebrations, followed by Asian festivites in the afternoon and ending with a European party.
If you plan to make a New Year's resolution to get fit, why not get started with a marathon? If you think the whole 26 miles might be a bit much, The East Antrim Marathon Series also includes a New Year's Eve half marathon. The races set off from Carrick Castle and runners will be chipped to record their times.
New Year's Eve can be expensive, but you can bring your own booze to this party at S13 in Belfast. What's more, you'll be guaranteed a pumping night with three stages of DJs, including a rave set from D. Carbone and appearance by techno DJ/producer Jasmine Azarian.
As you can see, there's really no excuse to stay home this New Year's Eve. Grab your tickets and end the year eventfully!