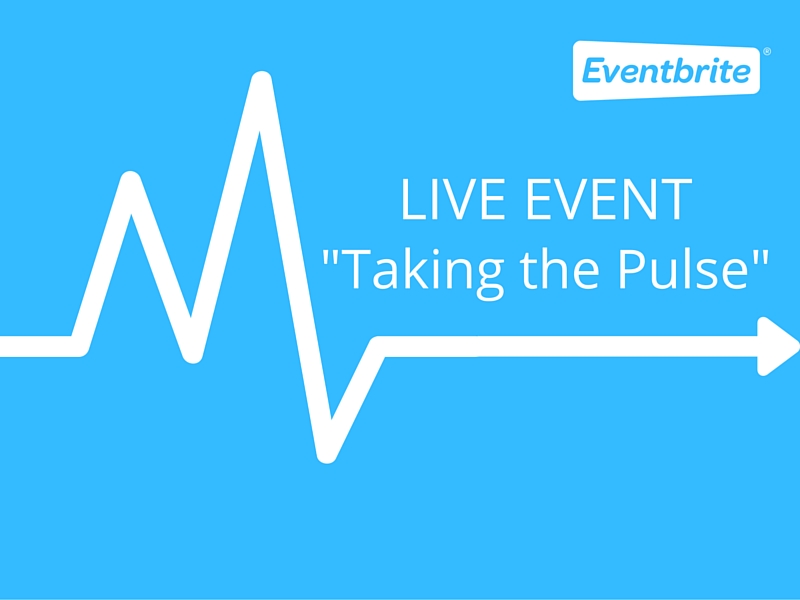 Taking the Pulse: Big Trends & Opportunities in the Events Industry in 2016
Want to learn about the latest trends and opportunities in events, and what other Eventprofs are doing about them?
Then come along to our free event 'Taking the Pulse: Big Trends and Opportunities in the Events Industry in 2016'. Join us at one of London's most historic and forward-looking venues for a breakfast event with a panel of some of the most respected heads in the events industry.
We'll be discussing and dissect the latest trends and opportunities in the industry, and what they mean for you. You'll also get the chance to network with hundreds of the most exciting event organisers in the industry.
This event will provide you with actionable business advice you can put into practice. By attending this event you'll learn:
What others are paying for event services, and where you should be investing in 2016
What event promotion strategies organisers are having the most success with right now
What the best technology is for your events to keep up the pace with your competitors
How to become a more efficient organiser, helping you to achieving more with less
Get your free ticket to this event whilst they are available!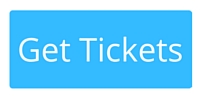 ** All our events this year have been a sell out with large waitlists, so book your place now not to miss out. **
Agenda:
9.00-9.30: Welcome & Breakfast
9.30-10.30: Panel Q&A
10.30-11.30: Networking & Refreshments
The Speakers: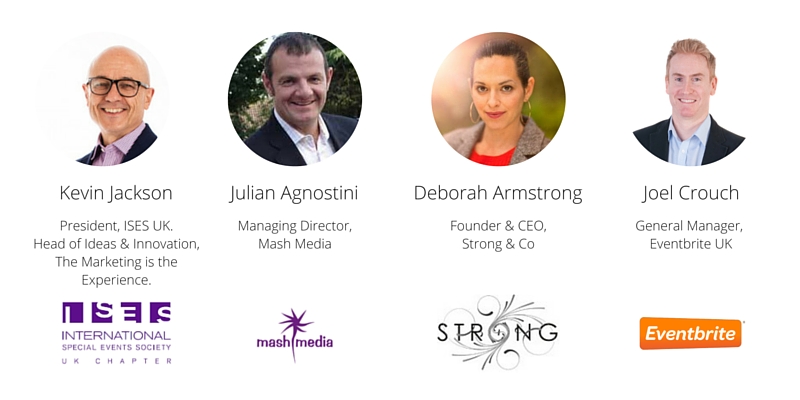 Kevin Jackson, President, ISES UK and Director of Ideas & Innovation, The Experience is The Marketing
Voted the most influential person in the UK event industry over the last 3 years – an industry worth £52 billion to the UK economy – Kevin Jackson has been making his influence felt for over twenty years. He's been a significant player with some of the world's most respected marketing services groups, including Interpublic, Grey and Saatchi. He's also worked closely with a vast range of brands, from Adidas to Zumba.
Having explored every discipline within the marketing mix, Kevin has a rare understanding of every conceivable touchpoint between a brand and its most valuable audiences. As a thought leader, speaker, strategic consultant and relationship manager with a huge catalogue of success behind him, his passion and enthusiasm for driving engagement, participation and action, means that his work focuses on delivering memorable and meaningful brand experiences. This he demonstrates as President of ISES UK and as Director of Ideas and Innovation at his own growth agency, The Experience is The Marketing.
Kevin's rules for this are simple: – "Treat people as people, entertain them, educate them, connect them with each other – and be useful in their lives." Whether the audience comprises consumers, businesses or employees, no one is exempt from his belief in the power of engagement.
Julian Agostini, Managing Director, Mash Media
Deborah Armstrong, CEO & Founder, Strong & Co.
Debs is in the unusual position of being both artist and entrepreneur,  She has a passion for creating meaningful and memorable experiences for people and has founded 5 influential creative companies over the last 15 years.
Recently voted the 3rd most influential person in the UK Events Industry (see here)  she is a visionary with the rare ability to both see and inspire others to see the big picture.
As an Installation Artist and Event Producer,  she studied Fine Art from 1993-1997 at Central St Martins and Byam Shaw, where she specialised in immersive installations.     She began in the events industry by building installations, but soon realised that the whole event could be treated as an immersive installation.
She first made her mark as the Producer of Lost Vagueness (2002-2006), turning it into a ACE funded, touring theatre company. Lost Vagueness was one of the first ever Live Experiential Events, the first to both articulate and deliver notions of storytelling and the dissolution of audience performer boundaries.  Highly influential, it inspired contemporary success stories such as Secret Cinema.
Deborah founded Strong & Co in 2006 to enable her to produce exceptional ephemeral events for forward-thinking clients.  "Strong & Co is a wonderful little company that allows me to work with select clients to create fantastic artistic visions and to develop daring new projects in-house."
In 2008, Deborah founded Shangri-La at Glastonbury Festival.  As MD and Creative Director she oversaw its development into an experiential event the size of a small town.  Described as "legendary" by NME, its cutting edge creativity has inspired a host of younger Producers creating events such as Boomtown.   During this time she developed the Arts Council funded Contemporary Art at Festivals tour in 2010, to order to increase the quality of Visual Art at festivals and find new audiences for the arts, impacting on Festival Arts Offers throughout the UK.
2013 saw the birth of a bold and innovative idea – Summerland, a hyper-real tropical paradise designed to bring us all, a bit of warmth in winter.    Debs has now stepped down from Shangri-La in order to bring this new baby to life.
She also has had 2 actual babies, now big boys, and is thoroughly enjoying it all.
Joel Crouch, General Manager, Eventbrite UK
Joel joined Eventbrite as the first General Manager for its UK and Ireland operations.  Joel has over 15 years international experience and this includes overseeing performance and teams, as well as meeting commercial targets and driving growth.  Before joining Eventbrite, Joel worked with technology giants EMC, Google and Lanyon.  His experience includes applying technology to respond to customer demands.
(Moderator) Mark Walker, Head of Content, Eventbrite UK & IE
Mark Walker is the Head of Content Marketing, UK & Ireland at Eventbrite.
Mark regularly speaks and blogs about small business and entrepreneurship, digital marketing, social media and events.