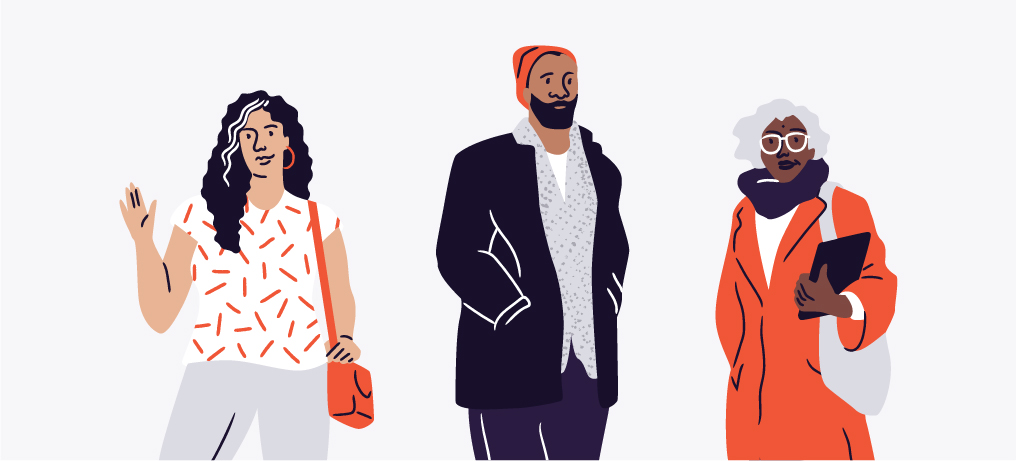 Four Creators Managing the Reopening of Live Events
We have navigated a world of COVID-19 restrictions for over a year now.  The recent announcements around reopening our society have reminded us that while we're still yearning for face-to-face interaction, managing our events in a safe and responsible way is key to our long-term recovery plan. 
To kickstart your planning, here are some tips and advice from pioneering event creators who are skilled in planning responsible events. Yes: in-person, not on Zoom. From museums and pop-up shops to drive-in cinemas, here are their experiences of recovering and reopening in the COVID-19 age.
Creative concepts
Despite COVID-19 being a very real presence in all our lives, in-person events are feasible again. But it means event managers have had to get creative to dream up events that implement social distancing guidelines.
For Mared Maggs, head of events for the National Museum Wales (Amgueddfa Cymru), that means focusing on two things. The first is reopening outdoor spaces –  like the open-air St. Fagans National Museum of History – with a new online ticketing system for a smoother, tracked entry process. The second is transforming a live events schedule into a revenue-increasing digital programme with the help of Eventbrite. Virtual gallery tours are also on the cards and there are hopes that socially distanced live events will take place in the near future.
However, Maggs is keen to continue fusing online and in-person events post-COVID. "I'm really, really eager that our digital content doesn't fall off a cliff once we're back in a live environment," she says. In fact, she wants to merge the two to make the museum's schedule globally accessible to people around the world; something that event creators should consider when trying to broaden their audience and maximise revenue. "If we've got a theatre with a capacity of 300, how do we use Eventbrite to livestream to another 3,000 globally?" Maggs ponders.
Coalition Event Services' Craig Wilkinson has also been forced to look for other sources of revenue. Earlier this year, he and his team opened a bar in London Fields. But, after just 10 days, COVID-19 shuttered it. Drawing on his wealth of experience at film festivals – and inspired by the spacious grounds of Staffordshire's Sandon Hall – Wilkinson decided to launch The Great British Drive-In.
Ticketed outdoor events like drive-in cinemas are, as Wilkinson describes, "the perfect social distancing event." "It's outside, we have a very controlled space, [and] people can stay in their cars," he explains. Even when attendees need to leave their cars for the likes of toilet breaks, there's still plenty of room for the government's two-metre rule. 
Diversity and inclusion is The Great British Drive-In's philosophy, Wilkinson says. Along with showing popular classics like Grease and The Goonies, the schedule has an educational edge with free screenings of climate change documentaries. Wilkinson's team is also "creating a black film map of Britain to promote black filmmakers, actors, and performers."
The will of the people
After months of online socialising, it's not surprising to hear that physically distanced events are being well-received. "Mental health during the lockdown has affected people in different ways," Wilkinson says. There's a renewed need for public entertainment, he adds, especially as children have been away from school for such a long time.
Emma Herrity from Reels and Wheels, another drive-in cinema event business, says some of her venues were selling out in the space of a week. "Everybody misses socialising," she adds. "Everyone misses that contact with the outside world."
Herrity and her team launched a drive-in cinema to give friends and families a chance to feel normal again. Luckily, finding spaces big enough for queues of cars wasn't too much of a challenge. "We operate a party company, Best Parties Ever, hosting parties for special occasions across the UK. So we have fantastic relationships with venues," she says.
Piotr Krzymowski, co-founder of designer fashion reseller Loop Generation, decided to open the brand's first post-lockdown pop-up shop after the government announced the reopening of shops in England. "We knew that all our friends were really, really eager to get out and slowly start enjoying life again. I think people also missed the experience of feeling products, instead of seeing them on the screen," he says.
The pop-up attracted hundreds of registered guests. It "was the most successful [event] that we've organised so far," Krzymowski reveals. "The response was incredible; the footfall was just beyond our expectations."
He admits it was "tricky" due to the new measures, but was impressed by the way people played by the rules. No more than five people were allowed in the shop at any one time and guests were limited to 30 minutes inside. Zero enforcement was needed, he says. People naturally left once their time was up, and many even brought their own hand sanitiser and face coverings. (These were also provided on-site.)
Exciting opportunities
While COVID-19 has undoubtedly been hard on the events industry, its cloud does have a silver lining.
For Maggs, the biggest blessing has been the access to data. "We didn't know who walked in through our front door previously," she says. "You just walked in, you parked up, you did your thing, and we had very little information about demographics."
Now that tickets are pre-booked via Eventbrite, Maggs is able to understand more about the people visiting her museum sites – from how far they've travelled to how often they stop by. She is also using ticket registration pages as a way to make money by advertising merchandise and various event add-ons.
Safely hosting live events
So if you're thinking about reopening your business or launching an entirely new event, here are a few event tips from those who've recently taken the plunge:
Carry out a health and safety risk assessment.

Before you make any big decisions, it's vital to know what your risks are and how you can mitigate them. Hire a company or

learn how to do your own.

Team up with other affected companies.

Need a venue? Look for a space that has been impacted by COVID-19. Catering for a socially distanced crowd? Chat to food vendors in the same position.

Contactless is key.

Whether it's pre-ordering food and drink, pre-booking tickets, or investing in a QR scanner, plan ahead to ensure that guests and staff have as little contact as possible.

Make attendees feel comfortable.

Some people may feel nervous about attending in-person events. Ease their worries by

communicating the safety precautions you've taken.

Write a detailed FAQs page

, hire an efficient customer support team, and don't forget to buy essentials like hand sanitiser for the big day.

Train staff.

Ensure each and every staff member knows the government guidelines inside and out, and is ready to enforce them if necessary.
If you need more guidance on event risk assessments and social distancing strategies, take a look at our COVID-19 Safety Playbook. For more information on how Eventbrite can help with COVID-safe events, get in touch with our sales team.