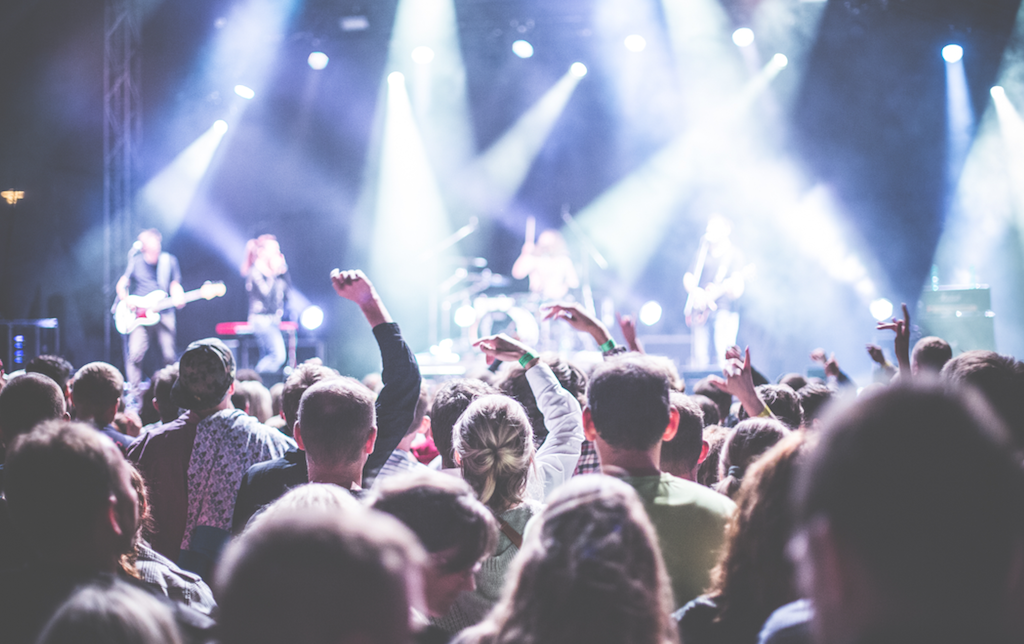 A Day in the Life of…a Festival Director
What's it like to organise a festival? We asked Glen Moulds, Director of Homegrown Music Festival to tell us.
Homegrown, which takes place in Barrow, Bury St. Edmunds over three days in June, features more than 50 local singers and bands and attracts 3,000 attendees. It's a non-stop weekend for a hands-on festival director. We asked Glen to document a festival day, from sunrise to sunset.
MORNING
7am – Saturday is the first full day of the festival and I get up at 7am, having gone to bed at 3am (the festival starts Friday evening). First thing I do is have a security meeting to check with the guys if there have been any problems overnight. Do we have any problem campers? Is the site secure and safe? Is the site looking in a neat condition?
8am – I go to the campsite and walk around. If I have to have a chat with some of the campers who've been naughty, then that's their early morning wake up! Some of the campers are up early cooking breakfast, especially families. I like to sit with them, have a cup of tea and find out if they're enjoying it, what they like about it. They're normally quite amazed that the festival organiser actually takes the time to come round and talk to them, but that way you get a real feeling for what's happening. We really value our campers and I enjoy spending the time with them.
9am – I go to check the vendors and see if they're happy and ready for the day. I leave the vendors and go straight to the ticket office to make sure it's staffed, security is there, and everyone's ready for bag searches.
Then I head for breakfast; spend some money with our vendors. After that, it's backstage to artist liaison. The bands are starting to arrive. We showcase more than 50 local live music acts during the festival. We don't allow big names – I even turned down will.i.am once!
I'll pop to the stage manager to make sure the stage is all set up and they're ready to go. They normally always are because they're a professional crew and they're absolutely brilliant.
10am – I visit front-of-house to make sure the sound engineer is happy and has had something to eat – look after the sound engineer and you get the best sound. We've got one of the best in the industry; Steve's equipment is unbelievable. Lighting and sound is one part of the festival you cannot scrimp on. We always have bands coming up to us afterwards saying, 'Oh my God, you made us sound so good!'
10.30am – The bar opens at 11am so I'll head over there and check Nick has everything prepared. Then it's back to event control, where I'll put my feet up for 15 minutes and wait for the campers to come in.
11am – When the first bands are about to come on, I go back to the campsite to encourage everybody to come over and give them their support. I then go backstage to escort the first singer on and give them lots of encouragement.
None of the performers are paid so we look after them as best we can; we aim to make them feel like rock stars when they get on stage. And when they come off, we congratulate them and give them a big hug. It really goes a long way; they often say they've never been treated so well at a gig. We have a green room with free food and drink as well.
AFTERNOON
12pm – I do the circuit again – campsite, ticket office, vendors, security, and backstage to make sure everything is running smoothly.
I carry a notepad with me and anything I'm not happy with, I write it down so I can remember it for the debrief. If I see things lying around or think 'I don't like that', rather than saying anything at the time and putting people on a downer, I make a note to ensure it doesn't happen again next year.
3pm – During the afternoon, I'll walk around and try to mix with people, asking them if they're enjoying the festival. They're the ones that will tell you the problems; if security has been heavy-handed or we're not being green enough, so I'll write all that down.
We have a small caravan set up as a crew office. I'll try to go there and take a bit of downtime at some point because it's exhausting.
EVENING
7pm – We have another security meeting; talk about the bars and any drunkenness. In terms of dealing with people who've had too much to drink, if they're interfering with anyone else's enjoyment then they're off. We also have a zero tolerance policy for drugs.
8pm –  I do the circuit again. At this point, I'm really conscious about drunken behaviour but 99.9% of the time it's a really good atmosphere.
As much as I can, I try to take the time to listen to the bands. I have my favourites and when they're on, I go on the radio and say I'm off duty so I can sit and watch them for a little while. Although you can never watch them properly because your eyes are everywhere!
11pm – When the last band finishes we get security around the main stage. Last year I did surprise fireworks, which kicked off when the band hit the last note. Next, we open the silent disco and light the campfire, where people can sit, chill and play the guitar.
2am – We wrap up and clear everyone off-site. We make sure the bars are all shut down, that the sound engineers are happy with the security, and that the sound equipment has all been left intact.
3am – I go to bed exhausted, ready to get up at 7am and do it all again the next day!
Homegrown Music Festival takes place from June 8-10, 2018. Buy tickets on Eventbrite.