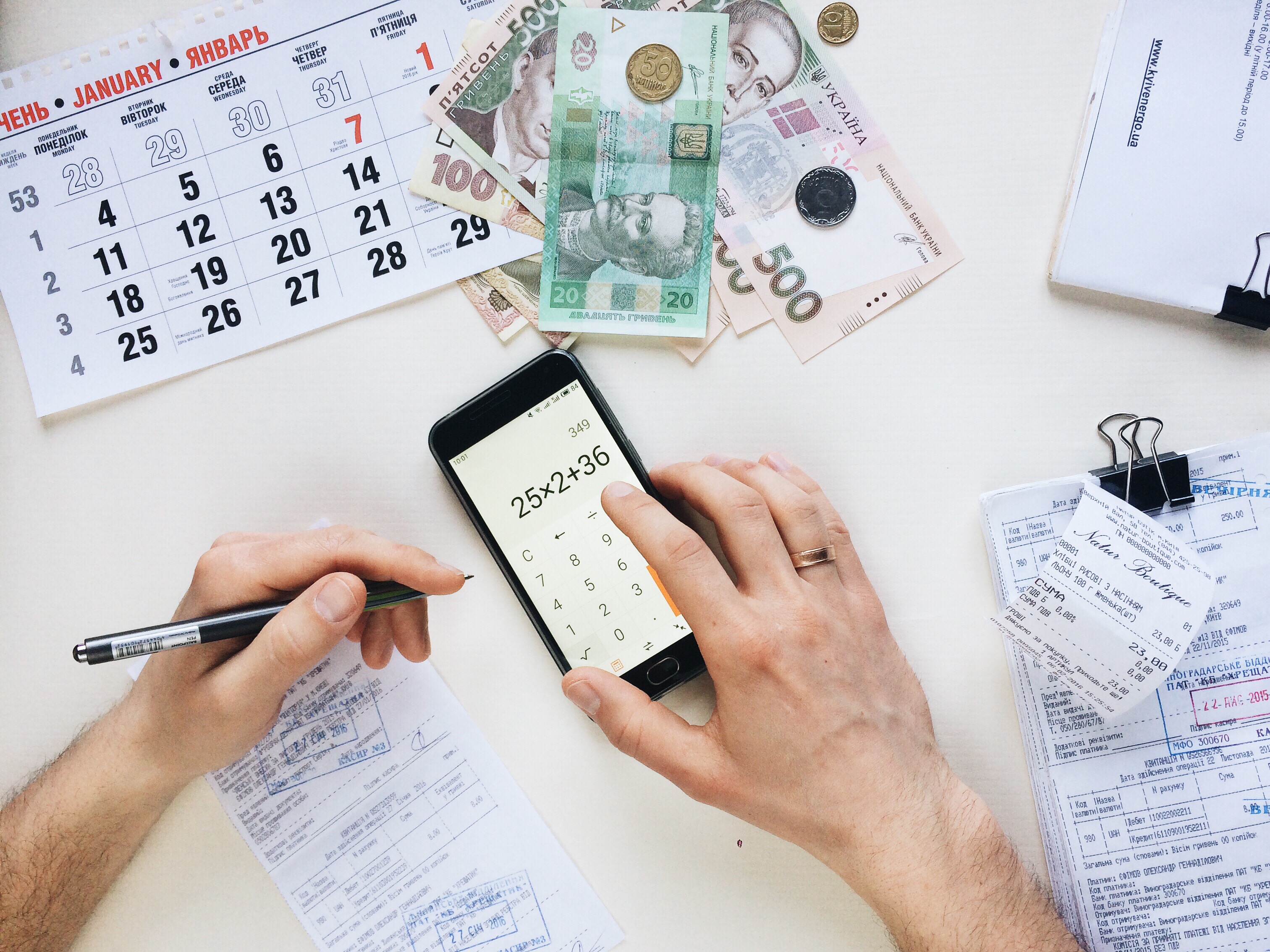 Event Budgets in 2016: The Winners & Losers
Are you feeling flush? If the results of our 2016 Pulse Report are anything to go by, probably not. Only 20% of the 850 event organisers we surveyed are expecting to increase budgets this year (down from 24% last year).
It's not all bad news; only 6% of planners are expecting budgets to get smaller (compared with 7% in 2015), but it does mean they'll need to demonstrate creativity when it comes to making their money go further.
So, where will savings be made? And where will spending be increased to give an event more bang for its buck? We asked organisers taking the survey to share the budgets they typically spend across some key line items per event and to forecast where they might spend a little extra in 2016.
Our research included professional organisers, freelancer planners, large companies and small-to-medium sized companies that run events.
NB: These figures should not be taken as a direct year-on-year comparison to the budget figures shared in our 2015 Pulse Report, as additional budget items have been added and response parameters changed.
Average Event Budgets in 2015
The average budget per event in 2015 was £65,943 – to cover venue hire, F&B, AV & equipment hire, marketing, the event programme, tools and technology, printed materials, video and photography, insurance, security and event staff.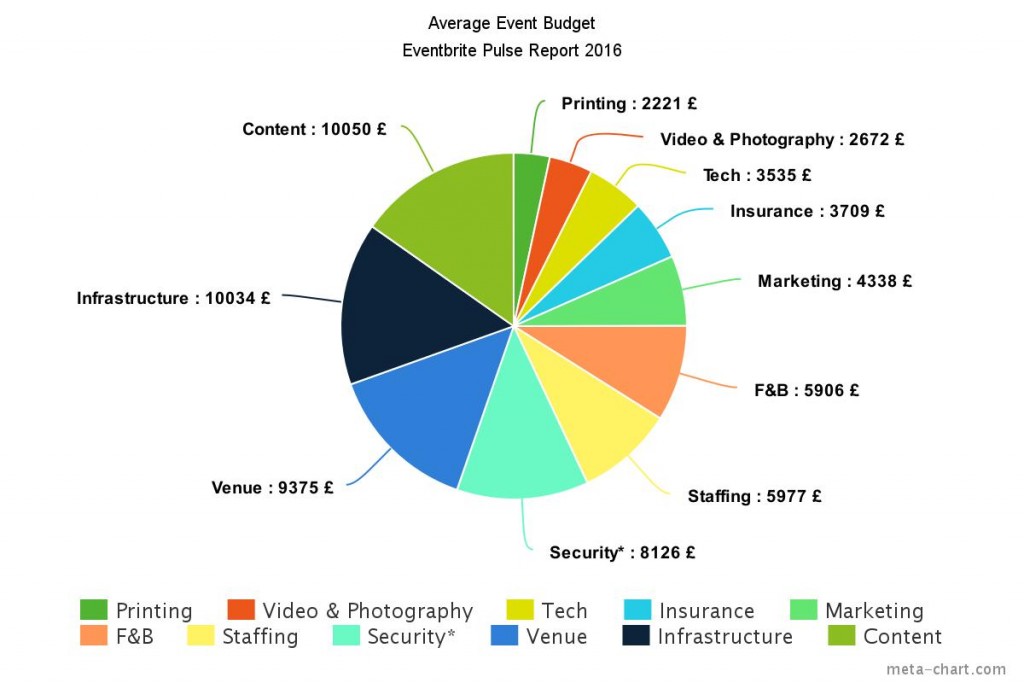 Professional event organisers had by far the largest budgets, averaging £126,567, with large businesses having the second largest at £67,379. Freelancers had the smallest average budget at £39,031, followed closely by charities with £40,346. Small-to-medium business had an average budget of £56,392.
We looked at how that spend was broken down and found that the lion's share fell into three main categories:
The Winners
1. Content
The actual content of the event is the single largest line item at an average of £10,050 – this could include keynote speakers, presenters, bands, performers, films and presentations.
For professional event organisers, however, spending on content can easily be more double this (averaging £24,091), while charities typically spend less than half the average at just £4,172 per event.
There are also a large proportion of organisers who spend nothing on content at their events (41%) – more than half of small-to-medium business fall into this category.
Maria Franzoni: Maria Franzoni Ltd (A Licensed Office of The London Speaker Bureau)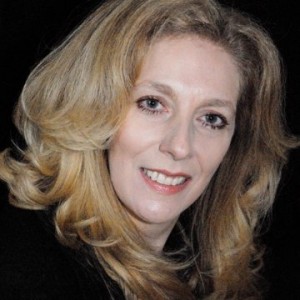 "We have found that in general the average client spend has remained fairly consistent for the last 10 years, not increasing as you would expect but staying pretty stable resulting in an overall reduction in real spend where other costs have risen.
"There are many opportunities to create cost savings where speaker bureaus have the inside track on which speakers are willing to negotiate based on reaching certain audiences or maybe because they are going to be in the area when normally they are based elsewhere.
"There is the perception that booking through a bureau will cost you more but the reality is that if a bureau is booking a speaker 20 or 30 times a year they have the ability to negotiate a better deal than an organisation booking once.
"Spend on external speakers needs to go hand in hand with spend on technical support. It should be top notch to ensure the money is not lost because part of the audience cannot hear or see clearly."
2. Infrastructure
Infrastructure refers to items such as staging, lighting and PA systems and is the second largest area of spending – on average £10,034 per event.
Putting on a show is one area where small-to-medium businesses splash out, spending an average of £13,833 per event. Meanwhile, freelancers have the least to spend in this category, with a budget of just £4,726.
3. Venue
Spending on the venue for an event is the third biggest budget item. Planners spend an average of £9,375 per event (excluding those who paid nothing).
Professional event organisers spend the most on their venues, spending on average £19,516. Small-to-medium business spent the least on venues, averaging just £4,155.
A further 28% of organisers managed to host their events without spending any money on a venue (down marginally from 29% last year).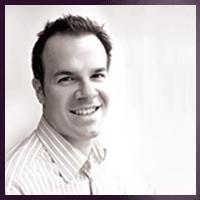 Richard Kadri-Langford: Lime Venue Portfolio
"This endorses our wider point that it is the professional agencies and creative event planners from major brands that attribute the most value to their venue selection. Venues are a big part of the event spend, especially if grouped together with the cost of food and beverage; we understand this and want organisers to get the very best bang for their buck.
"We believe to do this means looking towards unusual venues; they are by their nature not blank canvases and incredibly creative spaces that require less dressing and production costs.
"We also subscribe to the growing trend of 'less is more' in the industry. Event planners are moving towards less events with higher production, rather than more events with watered down standards. This means the right investment in venue, production, creativity and of course food!
"We hope that the anticipated increase in venue related costs in 2016 reflects an increase in the average event spend and that planners are looking to create amazing experiences and set pieces in stunning venues, rather than just being charged more for the same product."
The Losers
1. Printing
As more and more events go paperless, printing has been one of the big losers. It is the smallest of all budget line items, with an average spend of £2,221 per event across all organisers.
Nearly 20% of organisers spend nothing at all on print costs, opting for digital tickets and email communications instead. Small-to-medium businesses are the most likely to invest nothing, with those who do spend having the smallest budget at just £1,434.
2. Video & Photography
In a world that's increasingly digital, it is surprising that the second smallest budget item for organisers is video and photography, with an average spend of just £2,672.
Nearly 40% of all organisers spend nothing at all on video and photography, although this is far most likely amongst charities (47% said they had no budget.)
Professional event organisers spend the most, averaging £4,818, while freelancers spend the least, with an average budget of £996.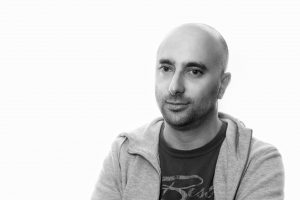 "Amongst SMBs, budgets for photography are generally getting less or have stagnated, but the video budgets are almost non-existent. Larger companies, on the other hand, are spending a fortune on video and making the biggest impact.
"I'm always trying to explain to companies how valuable video is to business but people don't understand what to do with it. Over the years people have come to understand how to use photography – they know what to do with a jpeg; use it on their website, brochure, flyers, stick it up on Facebook, but with a video they don't know what to do with it.
"Sadly, most event budgets allocate more money for things like chocolate fountains and fancy canapés than they do photography or video. But although these things are engaging on the day, they don't go on working for you afterwards like a well thought through video can. For example, statistics show that 90% of online shoppers use video to make decisive purchasing decisions.
"People often view event photography and videography as an afterthought but it should be an integral part of the marketing budget."
3. Tools & Tech
The average investment in tools and technology per event across all organisers was £3,535, making it the third smallest budgetary item.
Once again, tech seems to be a highly discretionary spend, with 42% of organisers having zero budget.
Professional event organisers spend the most however – almost double the overall average at £6,524. Charities spend the least, with an average budget of £1,262.
Predicted Budget Increases in 2016
Despite budgets remaining on the whole the same as last year, there are still some areas where organisers plan to spend a little bit more in 2016. We take a look at the top three categories that can expect increased spending this year.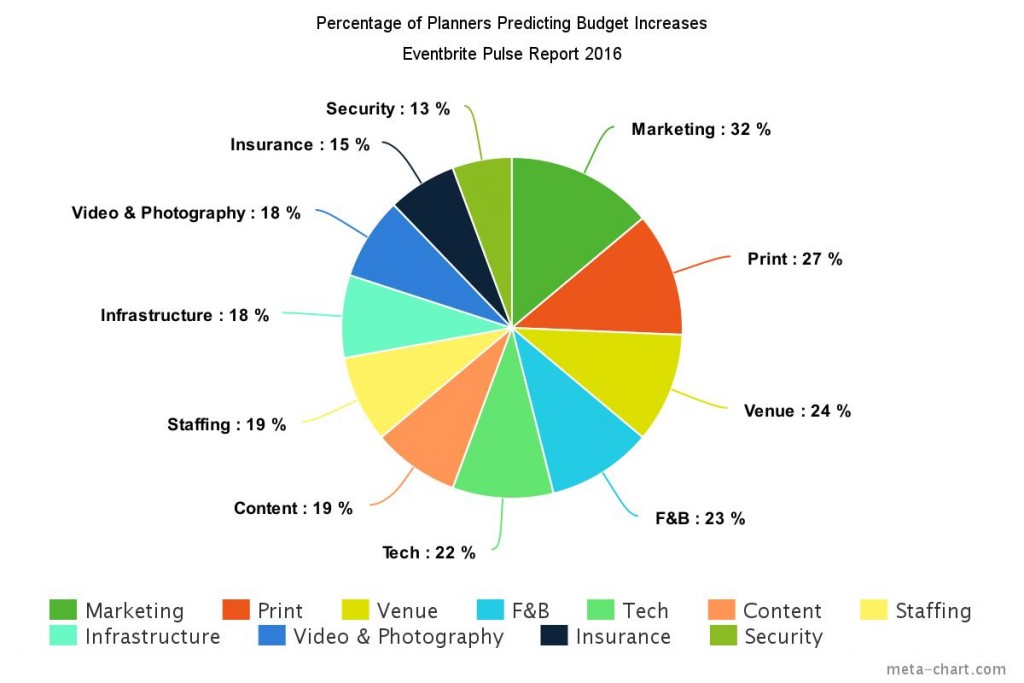 The Winners
1. Marketing
The survey found that surprisingly little is being spent on marketing by event organisers – an average of just £4,338 per event, while 19% of organisers have no budget at all for event promotion.
However, marketing is the area most likely to see increased spending in 2016. Across all organiser types, 32% expect to see their budgets for event promotion rise.
Currently, professional event organisers spend the most (£8,045) on marketing, while freelancers currently spend the least (£1,151).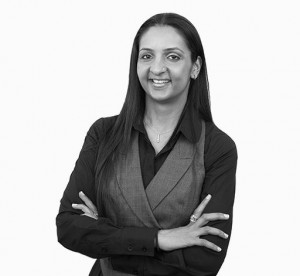 "It's a great sign that event organisers are planning to spend more on marketing in 2016. Events are nothing without attendees/visitors/delegates and marketing is vital to drive awareness and attendance. However, it's no good spending money without direction.
"Before any marketing budget is put together we need to re-visit the objectives, by asking ourselves two key questions: 'Why are we doing this event?' and 'what are we aiming to achieve this year?'
"For example, if the goal is to increase footfall with a new audience, the marketing will need to be focused on this new target. If the event is not yet on their radar, then we need to consider how we can get the potential new audience to take notice initially, and how we can encourage them to take the huge step to invest their own time, money and energy at the marketed event.
"A deep understanding of what entices the new target needs to be conducted. Only then can the event organiser assess if the current format and value proposition of the event is relevant to the group it is looking to target, or whether further tweaks need to be made. The latter could be achieved swiftly by, for example, securing the right headline speakers to drum up interest.
"On the other hand, organisers may need to reposition their event by revamping its format, size and tone. The approach that is taken to attract the new audience group will dictate, and lay the foundations for, an effective and relevant marketing communication plan that can help to generate the right audience to the event. This could be achieved through primarily digital and viral platforms, or big mass media investment may be needed to raise awareness."
2. Printing
Things could be looking up for printing businesses. Although it's one of the smallest spend items in the whole budget, 27% of organisers are planning on increasing the amount they spend on printing in 2016.
Despite the rise of event apps and digital resources, some event organisers still have a clear commitment to print. One professional event organisers in our survey spent between £50,000-£100,000 on printing, so it's not dead yet.
3. Venues
Venues were the number one biggest budgetary item in 2015, and while they may have slipped into third place in the spending stakes this year, it looks like they're on the way back up.
Nearly 25% of organisers said they expect their venue budgets to increase next year, proving that getting the right setting, in the right location, is as important as ever.
Conclusion
While overall budgets remain stagnant, some event suppliers still look set to prosper this year and into 2017.
Meanwhile, organisers are recognising the need to speculate to accumulate by investing in their event marketing. Spending on advertising, social media activities and PR will help organisers play to a full house in 2016.
Get more insights into the events industry by downloading your own free copy of our 2016 Pulse Report Survey!