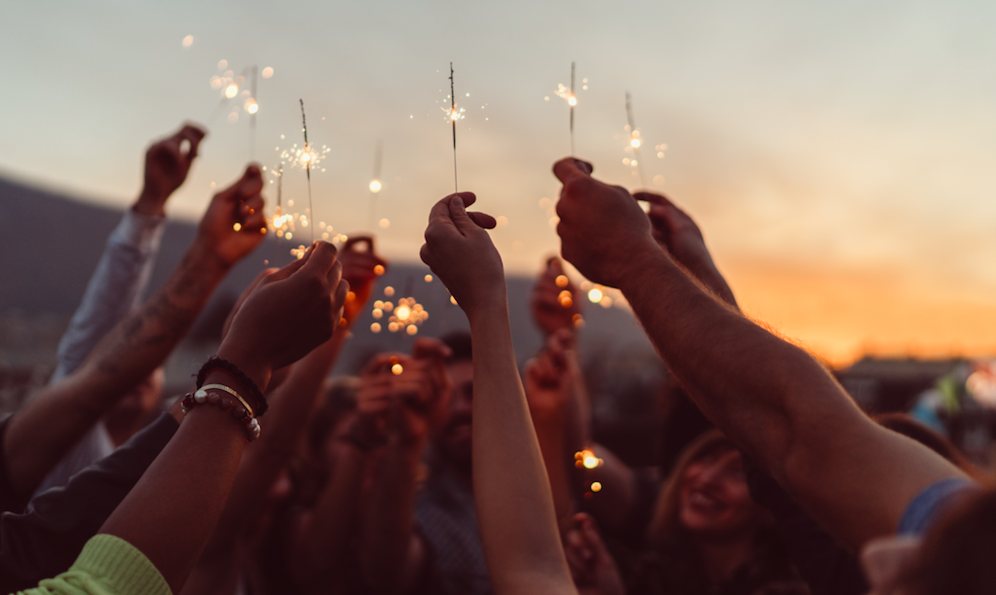 Confessions of An Event Planner – Kwamé Knight, Events By Knight
What is it really like to be an event planner? What aspects of your job do you love? What lessons have you learned along the way? With our 'Confessions of an Event Planner' series we aim to get under the skin of our interviewees and find out what it really takes to be a creator.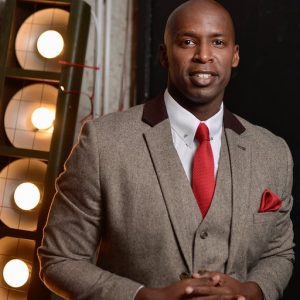 A former dancer, Kwamé Knight started his career in events touring with the likes of Tom Jones, Kylie and Girls Aloud. He went on to become a creative director and set up his own production company Accelerate Productions in 2004. Initially providing bespoke entertainment, the company is now a one-stop-shop for events of all types. Kwamé also produces events under his Events by Knight brand.
Part of my job I wish I could change…
"People think the events world is easy, often wanting a price right away. They call and want a quote but it's not that straight forward; there are so many variables. We need to know lots of details like venue, location, times, number of guests and what you actually want us to achieve. It's really difficult trying to convey that I can't give you a ballpark figure on the spot. It's not like going to a car showroom where you can see the actual product; with events, the product does not exist yet, it's a concept that has to be created. So that's one thing I wish I could change."
What I was most surprised to discover when I started working in events…
"…was how fast budgets can go. Whether the budget be small, medium or large, once you start designing, bringing in crew and building sets, it just evaporates. Whatever the amount, you'd be surprised just how quickly it can go and there's always more to be paid for than you imagine – we're talking bars, catering, dance floors, DJs, bands, event production, the list is endless."
Advice I wish I'd been given at the start…
"I wish I'd been told how stressful the job is. People only see the finished result; the photos and the videos. They believe we have so much fun travelling the world producing events for people, and yes, it's great, but it's not as easy as it looks. I now know that event planning is one of the top five most stressful jobs in the world! Not that I don't love my job, but I wish I'd been told that at the beginning."
Something I wish others understood…
"You have to look at event planning as a lifestyle, you don't clock in and clock out. You finish when the job finishes and sometimes that might be 1am or 3am in the morning, sometimes you'll have to work through the weekends. If you've got a family, they really have to be supportive of what you do. It means that when the kids are off school, you might be off working. But on the flip side, you might have a Monday off, so that flexibility can give you an advantage."
My secret weapon is…
"My dedicated team of suppliers. They work with me tirelessly to create my events and bring them to life. They are extraordinary in being able to work under pressure, with tight deadlines and last minute changes, should any need to happen. Whatever the weather, the logistics or situation, they are there by my side to make it work."
The biggest lesson I've learned…
"Free is expensive – you can't do anything for free. People want discounts and things thrown in, but if you do that it can cost you more than you've bargained for. And often, if a price is too good to be true, there is usually a reason for that. The lines get blurred sometimes, I think because events are seen as just fun, but nobody can work for free. For our suppliers, it's how they make their living, so we have to respect that."
My hairiest moment (and how I pulled it back)…
"We were working on an event for 500 guests and the venue's kitchens had a power shortage so they couldn't get the meals prepared according to the timetable. We knew we needed time to get the problem fixed so we had to shift the schedule around. We made the speaker's set longer, the dance set a little bit longer and luckily the venue sorted out the problem. The event went off brilliantly and neither the client nor the guests were any the wiser."
My secret ambition is…
"I'd love to be involved in an Olympic ceremony. To me, that's one of the ultimate events. The reasons I'd like to do it are: 1. It's a global event, 2. Everybody in the world would get to see your work, and 3. It is a historic event that has been going since 1896. I've seen every single one since I was little and have always been fascinated with the production that goes into them. It would be exciting to be a part of that."
What the attendees don't know is…
"What the venue looked like beforehand. Most dry hire venues don't have anything in them, no staging, lighting, sound or furniture. Guests have no clue that every single thing has been brought in. It sometimes tickles me because nobody knows that the bar isn't a fixed bar, or those lighting fixtures are not actually in here – I guess that's the sign of a good event but you sometimes wish they did know because it's a double wow factor when you know what the venue looked like before!"
This was embarrassing…
"The client wanted a certain track played at a certain time but it wasn't given to us. Therefore, when it was the cue for the track to be played, it wasn't played. But we pulled it back because luckily we had live singers and I prompted them to do the number acoustically and live and it actually went better than the track. Afterwards, the client came up to me and said, 'That's so amazing. I love the way you 'ad-hocly' styled that out.' It was embarrassing but it worked out well in the end"
You may not be a seasoned event organiser with stories to tell yet, but it's easier than ever to get started! Check out our resources page and access a host of ebooks, guides and tip sheets to set you on the right track.