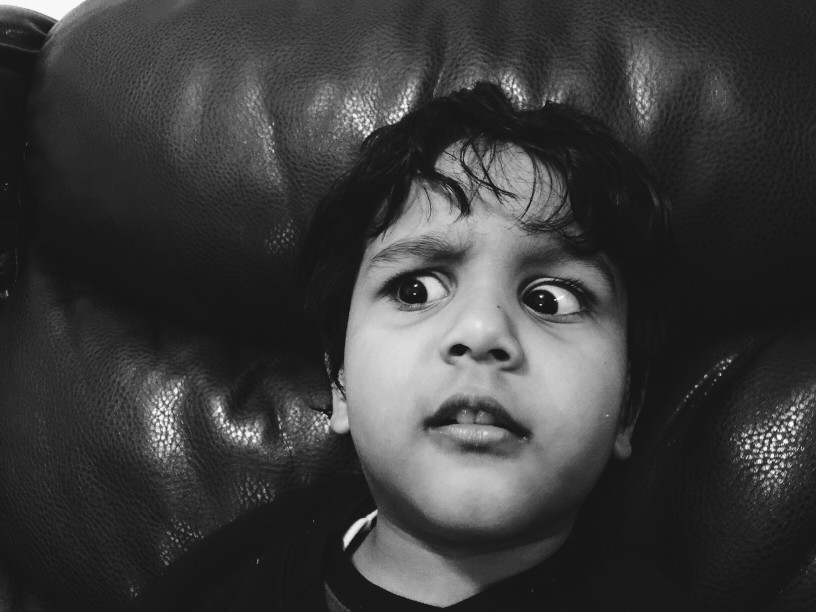 6 Examples of Event Promotion Gone Horribly Wrong
When promoting an event, we all know how important it is to create materials that strike the right tone and are free of errors… but sometimes even experienced marketers let mistakes slip through the net.
Here are 6 examples of event promotion gone wrong to help you avoid making any embarrassing mistakes yourself (and to give you a good giggle!).
1) The spelling fail
A primary school promoting an Easter church service caused parents to choke on their chocolate eggs when they sent out an event reminder with an awkward typo.
The text message invited attendees to bring along their "dirty willies" to be washed after the service. Six minutes later a flustered school administrator sent out an apologetic follow-up message.
It read: "I am so sorry, it's WELLIES!!! WELLINGTON BOOTS. Sincere apologies for any offence caused."
Lesson: This 'cock up' goes to prove the importance of diligent proof reading before any communications are printed or issued!
Source: thesun.co.uk
2) The PR strategy fail
A PR company working with MasterCard around their sponsorship of the Brit Awards decided strong-arm tactics would be best way to obtain social media coverage.
They asked journalists to tweet using the hashtag #PricelessSurprises in order to obtain press accreditation to the event. They even went as far as to provide the messages they wanted the journalists to post. In my experience, journalists don't take too kindly to this of meddling.
They didn't. Telegraph journalist Tim Walker branded it "unethical". He told Press Gazette: "If they are going down that route they should really take out an advertisement.
"Going to the extent of drafting you a pro-forma Twitter message shows the extent to which Twitter is being polluted by all this sort of stuff."
Lesson: Don't dictate to journalists what they should or shouldn't write about your event. It's bound to backfire.
Source: pressgazette.co.uk
3) The celebrity endorsement fail
Here's another good example of why putting words in other people's mouths is a bad idea. A PR company tasked with promoting a Nokia party being held prior to the Excellence Sports Performance Yearly (ESPY) Awards asked famous American athlete Desean Jackson to help out.
They wanted him to send out a tweet from his personal Twitter account saying how cool the party was, and constructed a message to help him do so.
However, rather than copy and paste the message, Jackson simply retweeted it – complete with his instructions from the PR company.
Half a million followers received the tweet and even though Jackson managed to quickly delete the message it didn't stop it spreading like wildfire.
Lesson: Let influencers make up their own mind about your event and keep their endorsements authentic.
Source: growingsocialmedia.com
4) The hashtag fail
Hashtags can be invaluable for promoting your event on social media, but when creating them you need to be extra careful due to the fact they cannot include any spaces or punctuation.
If you do not bear this in mind, a perfectly innocent message can take on X-rated meaning, just as singer Susan Boyle's promotional team found out when they created a hashtag for her album party: #susanalbumparty
It had somewhat more X Factor than they intended, but on the plus side, the hashtag was soon trending and certainly succeeded in raising awareness of the event!
Lesson: Punctuation can be a friend or foe. Treat it with respect.
Source: dailymail.co.uk
5) The QR code fail
Including a QR code on your advertisement so readers can scan it with their phones and obtain more information about your event is a good idea.
However, it's necessary to think about where your ad will be appearing. This one – across the tracks in a tube station – fails on a number of fronts.
It's too small to be scanned from a distance, so anyone who wanted to would have risk electrocution by crossing the tracks (not to mention being squashed by a train).
On top of its unsuitable size and placement, the promoters failed to take into account that many mobile phones are without signal below ground.
Lesson: Don't forget to think about the context as well as of the content of your marketing.
Source: econsultancy.com
6) The inappropriate association fail
It might be tempting to link your event promotion to an already established day, festival or anniversary but be sure to think through the association before you make it.
Who knows what Air Force officials were thinking when they used an image of assassinated civil rights leader Martin Luther King Jr. to advertise a gun shoot.
The 78th Support Squadron, based in Georgia, America, put out posters bearing the Nobel Peace Prize winner's image to promote a "fun shoot" on the holiday that celebrates his birth. Inappropriate is an understatement.
Lesson: Partnerships and associations can be a valuable promotional tool, but be sure they're a good match for your event.
Conclusion
Mistakes happen, but learning the 6 lessons above will help you avoid the event promotion fails that could leave you red-faced!
Now you've seen what things to avoid, check out these 58 tried and tested free event promotion ideas.