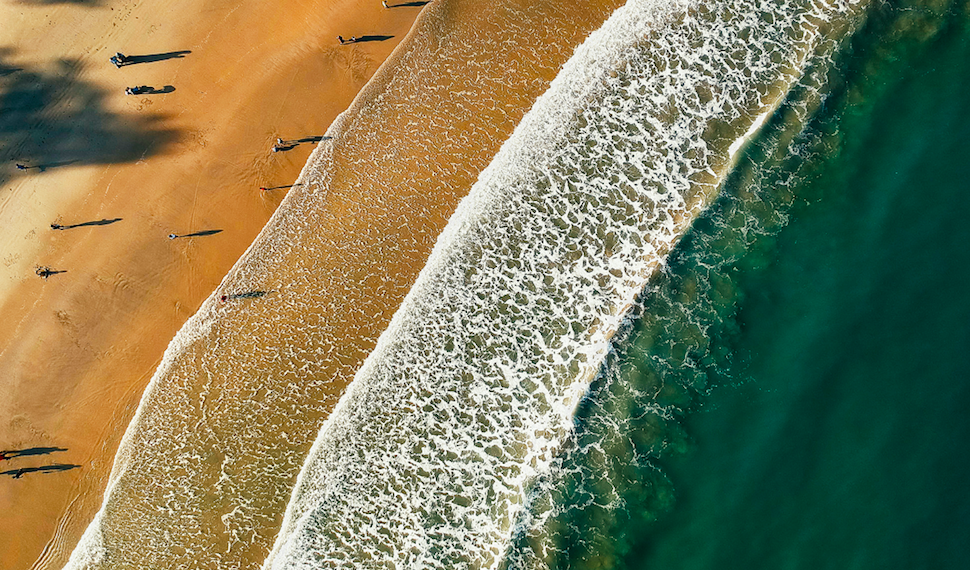 Have Event Ticket, Will Travel – The New Millennials Mini Break Trend
Looking for a way to attract more millennials to your event and increase your revenue? Exciting new research commissioned by Eventbrite shows you can do both – by giving them an excuse for a mini break.
We already knew millennials would rather spend money on experiences than on physical goods, so we decided to investigate their willingness to travel to find these experiences.
We teamed up with consumer insights platform Attest to survey 250 people in the UK, aged 22-36, about attending events that require an overnight stay. The results were surprising and present some real opportunities for event organisers.
Read on to find out more…
Long distance, no problem
Most event organisers define their possible audience as being within a couple of hours' travel from their venue. Planners may, therefore, focus their marketing efforts on geo-located Facebook or PPC campaigns, and local print, radio and outdoor advertising. According to our findings, they may be missing a trick.
A massive 82% of respondents stated they had travelled within the UK to attend an event in the last two years. And not just a there-and-back-in-a-day trip – they stayed overnight in the destination.
We were also careful to clarify that this travel was not for business purposes; these are events that millennials are attending in their own time and spending their own money on.
Furthermore, more than half of those questioned (58%) had travelled abroad in the last two years to attend an event for their own enjoyment. The implication of this is that event organisers could cast their nets much wider when considering where they might be able to attract attendees from.
But is this true for every type of event? We know that a festival or gig with big acts will attract fans from far and wide, but could a conference have similar pulling power?
Hone in on Hobbies
It's no surprise that festivals, concerts, and performances were the top type of events our respondents travelled to attend – 69% had travelled to a festival in the last two years, while 66% had gone to a concert of performance.
The second most popular event type to travel for was sporting or competitive events (48%). This should come as good news if you're organising a marathon or endurance style event. Ensuring your event has a unique angle or strong brand can help encourage millennials to journey out of town to take part.
Meanwhile, adding an element of competition to other events could up the ante in terms of interest. For example, if you were organising a bloggers conference, you could run a competition on the day to find the best live blogger giving participants the opportunity to win an attractive endorsement.
Another way to draw an audience from a large geographic region is to make it niche or specialist. Nearly 41% of people said they would travel to attend a workshop or training course. The key here is to reach out to those potentially interested individuals through the relevant bodies and clubs and special interest websites, forums and publications.
Fundraisers should take heart that 31% of survey respondents stated they would travel to attend a charity event, so don't set your sights solely on the local community. Create fundraising events with a quirky edge and appeal to those who support your cause across the country.
Millennials are least likely to travel long distance for a seminar, talk or conference, however, 27% said they would. By expanding what you're offering on the day, adding extra attractions, you can make it worth their while.
Prepared to Pay
As we discussed earlier, millennials would rather spend their money on going out and doing things than obtaining material goods. Our findings show they are more than happy to pay out to attend events where travel and an overnight stay are required.
The largest percentage of those we asked (28%) put that spending sweet spot at between £200-£300, however others were prepared to pay significantly more. Just over 16% said they would spend in excess of £500. A further 14% stated they would pay out between £400-£500, 15% would spend between £300-£400, while 20% preferred to pay in the region of £100-£200.
Only 7% said they wouldn't spend over £100 on an event ticket, travel and accommodation. What this means is that most millennials wouldn't be put off from attending your event because they have to buy a train ticket, flight or night in a hotel.
Make it a Mini Break
Not only do millennials not mind paying to stay overnight in a new destination, they actively welcome the experience. We asked our respondents what they'd be most likely to do if they'd travelled somewhere to attend an event, and nearly half (43%) said they would stay an additional night to explore the local area or enjoy the hotel.
A further 40% said they would stay on more than one extra night, making a proper holiday out it. Just 16% said they would check-out the morning after the event and return home.
If millennials are all about the experience, then it figures that they want to squeeze every last drop out of a visit to somewhere new! Consequently, event organisers should spend more time promoting the attractions of the local area where their event is taking place.
You can further sweeten the deal by negotiating some exclusive discounts at nearby shops, restaurants and attractions for event ticket holders. You might even like to suggest itineraries such as 'Day 1 – XYZ Event, Day 2 – Morning visit to XYZ Museum followed by lunch at XYZ Restaurant and afternoon spa session at XYZ Hotel.'
The Potential for Packages
A striking finding of our research was that more than half (52%) of millennials would like to purchase some kind of package when travelling to attend an event. The most demand is for all-inclusive packages, with 31% looking to pay one price for their event ticket, travel and accommodation.
A further 15% would like to be able to buy their event ticket and accommodation together, while 6% would prefer a ticket and travel deal. There is clear scope to upsell attendees by offering packages, where event organisers can generate extra revenue by taking a cut or commission from partners.
Seeking Reasonably Priced Accommodation
If you do decide to give attendees the chance to purchase accommodation along with their event ticket, what type of accommodation should you offer them? In terms of preference, our respondents were evenly split when it came to budget or mid-range (each category scored 42.4%).
Only 15.2% said they would seek out luxury accommodation when travelling to attend an event – however, the nature of your event and profile of your attendees should dictate if there is likely to be demand for this.
Negotiating a good price with a quality hotel, that will enhance the 'experience' for attendees, is likely to please the most people. Charging a little more to include breakfast should also help appeal to the millennial crowd, who prefer to treat themselves, rather than go without to save money.
Conclusion
Our research shows massive potential for broadening your audience by encouraging millennials to travel from all corners of the UK and beyond. Cut deals with partners that make it attractive for attendees to stay and play, while also benefiting you. It's a win-win!
Like the idea of offering packages? Want to get opinions from fellow event planners on appealing to millennials? Join the discussion about promoting your event on the EventTribe Forum.