Eventprofs' Everyday Carry (EDC): The Essential Onsite Kit
As Eventprofs, we need to be ready for anything; for this, we have our essential event kit, those trusted items that form our everyday carry, to make sure we are always prepared.
We reached out to a number of Eventprofs to see what essentials they never leave home without, and here are the results!
Louisa Gwillim, Freelance Event Manager, On With It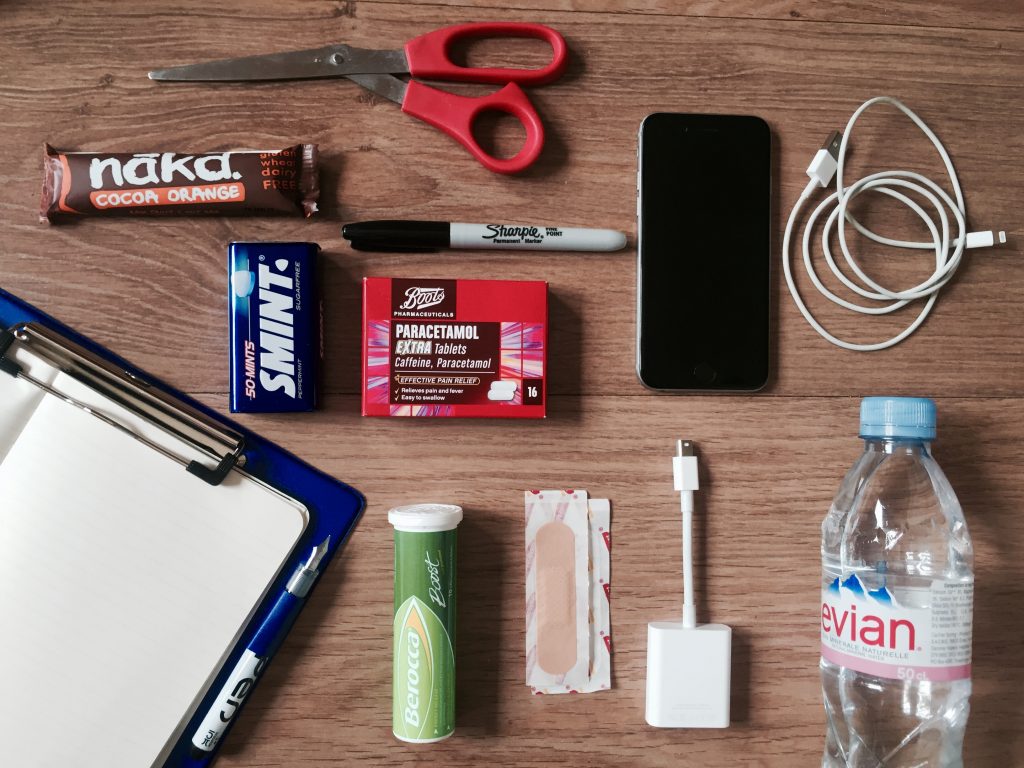 "Within my vast arsenal of event organiser kit, I have a few key items that are always in my bag no matter the size or shape of the event.
"Onsite there's so many moving parts to juggle, so I'm always armed with a fully charged phone for time checks, calls, emails and social media updates, and a notepad and pen to keep track of tasks and last minute requests. And where I use to rely on adrenaline to get me through the event, I now realise the importance of looking after myself onsite. A vitamin C boost, keeping hydrated and having snacks available for when there's no time to eat helps me power through the day. I also always carry painkillers (key for getting on top of headaches, back pain and sore feet) and an array of plasters (because I never have the time to spend looking for a first aid kit). Finally, I can never have enough scissors."
Logan Gunasingham, Creative Director at REZtron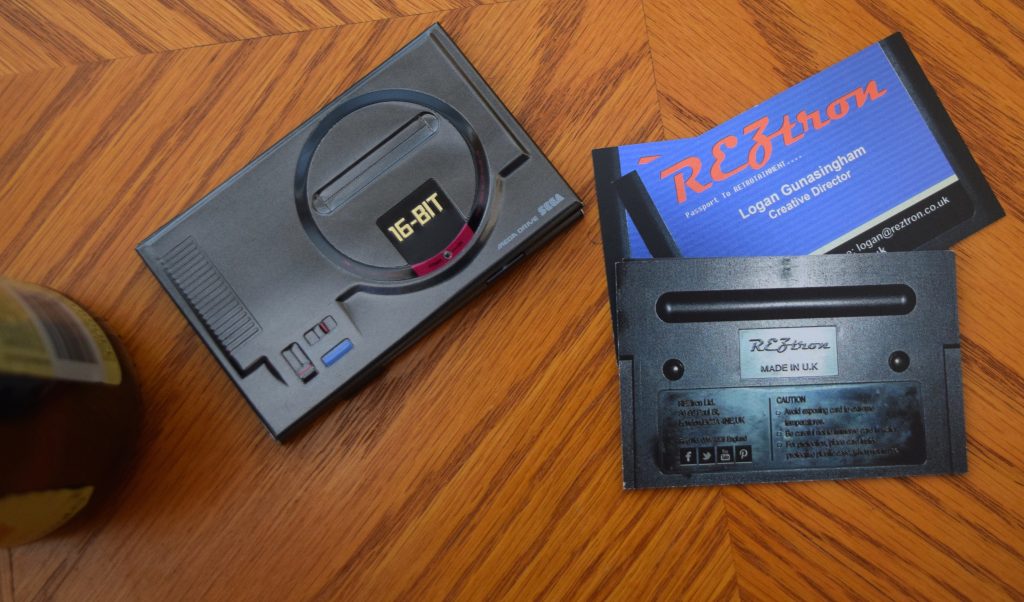 "I'm always meeting people in the events industry whether it's in a bar or at an exhibition so it's always important to have a fair amount of business cards with you every day.
"Since our brand is all about 'retrotainment' I always like to add a bit of geekery into my everyday carry so my business card holder is designed like a Mega Drive :)."
Alice Shyy, Founder of Giggypop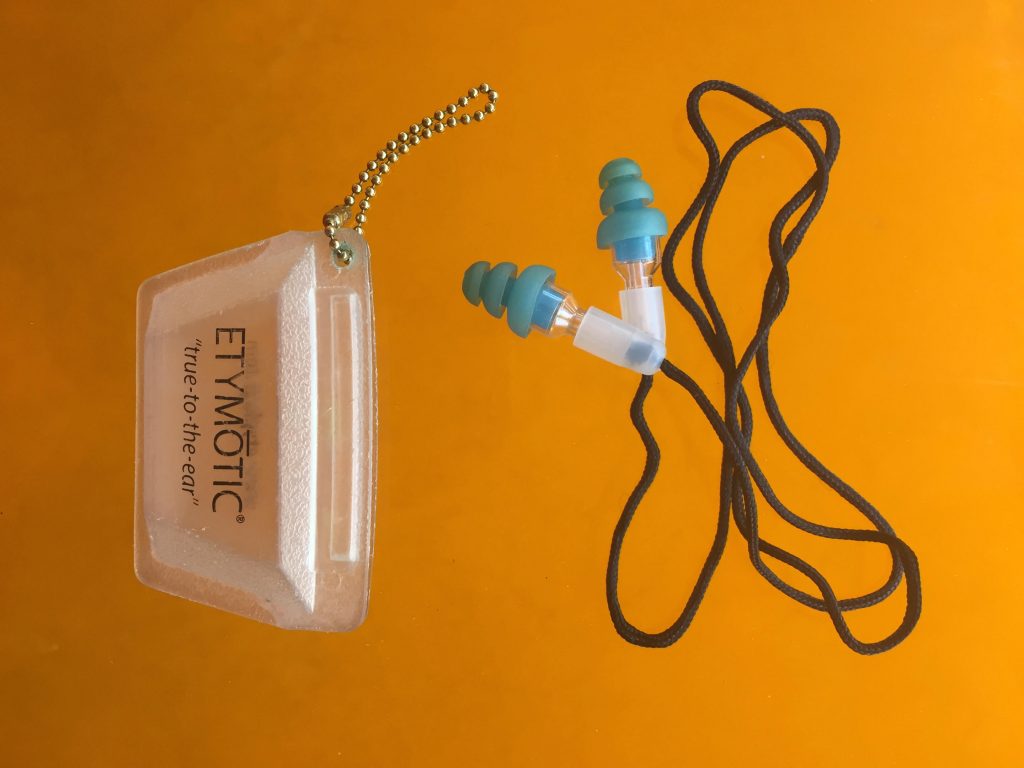 "My everyday carry is a pair of Etymotic earplugs. Since I am out meeting Giggypop Crews at loud gigs or DJ sets four to six nights a week, I have to protect what of my hearing is left! My Etymotics are attached to my keys, so I never leave home without them."
George Taylor, Founder and Director at Creative Industry Hub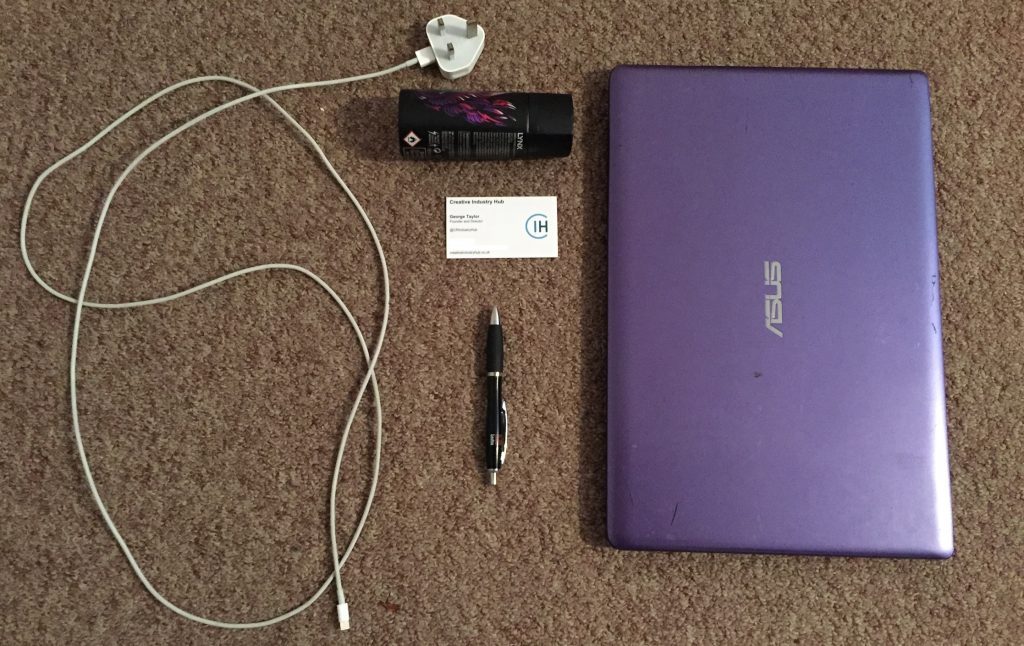 "When it comes to the big event day, my bag is normally crammed! I make sure that I always bring bottled water, sandwiches, chewing gum, business cards, a phone charger, my laptop, name badges, two guests lists (in case one goes missing), two run sheets with all the contact details for my speakers/sponsors/and suppliers, two agendas for the day, and deodorant, a USB stick with everything, and I'd say that's about it!"
Sophia Schenkel, Field Operations Manager EMEA at Eventbrite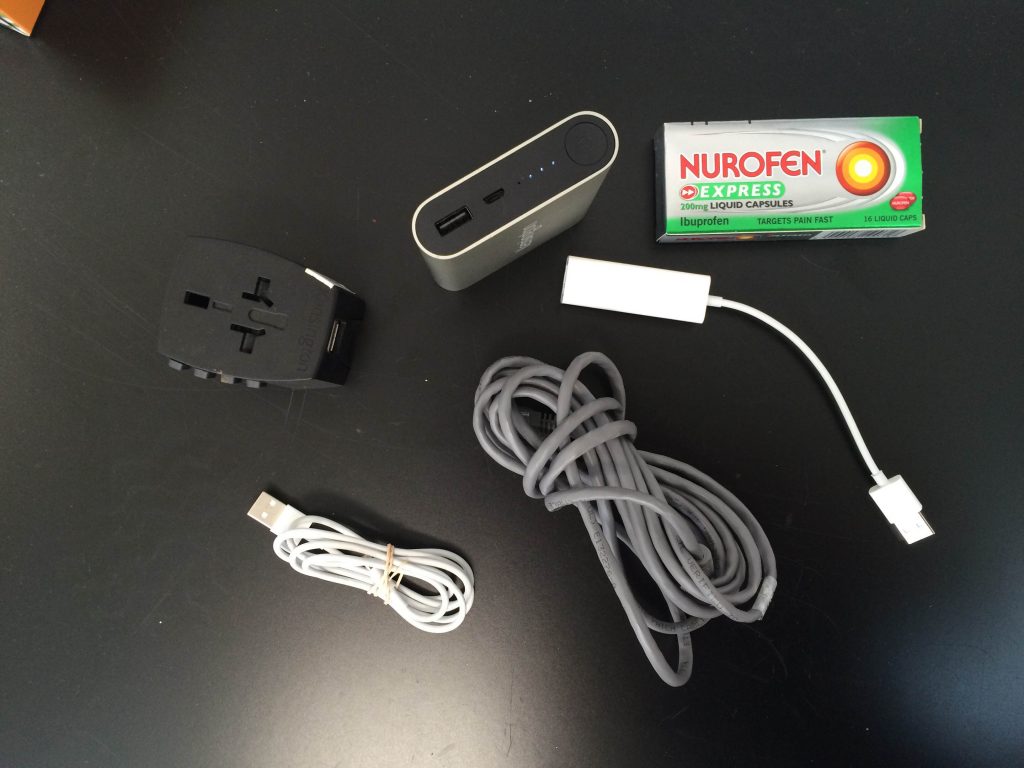 "Nurofen: because an event will never be postponed due to someone having a headache. Power pack and charging cable: to ensure the phone is always juiced up because being unavailable is not an option. An international USB plug adapter: wherever you are you can charge 3 devices at one time and only use one power socket. It's like magic! Ethernet cable: if all internet options fail you can always plug in somewhere!"
Michelle Rees, Founder of Event Consult
"If you look good you'll feel confident and it will show hence the mirror, gloss and eye liner! The water is because a clear head needs to be hydrated so I always drink… A lot! We all hate clipboards and if I could re-design it, I would. Like them or not, they are so helpful for that all important guest check-in unless you're fancy and have an event app!"
Maricar Jagger, Public Relations Officer at University of Portsmouth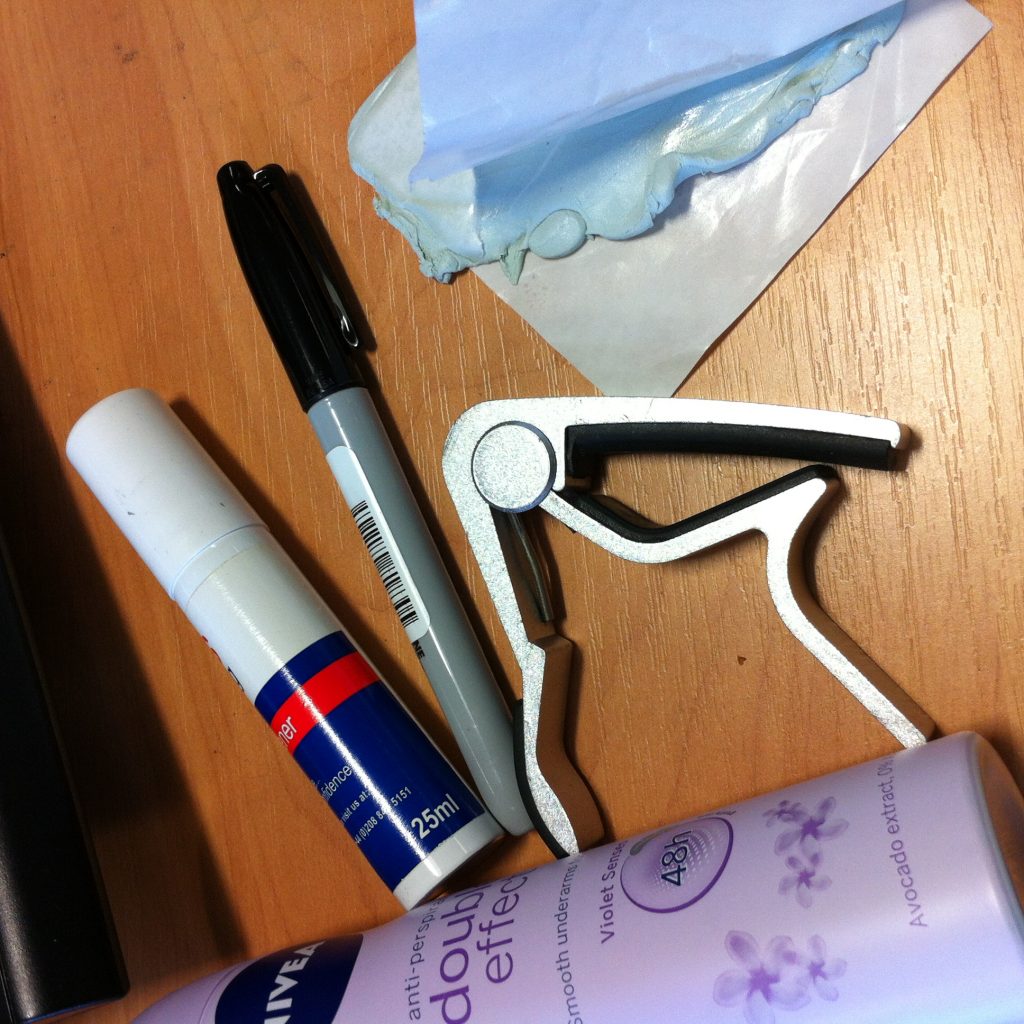 "A felt tip pen to make signs, blue tack to stick things, deodorant to make yourself presentable again after running around, air freshener for the room and a clip for tablecloth."
What's in your essential kit? Share your event-related everyday carry with us using hashtag #eventprofsedc