Events for Entrepreneurs: How the British Library Gives Small Businesses a Boost
By using tech to analyse attendees' feedback and providing access to materials and expert training, the Business & IP Centre aims to position the library as the go-to resource for entrepreneurs around the country.
Home to centuries-old manuscripts and hundreds and thousands of historic volumes, the British Library has a collection of more than 150 million items and, as the institution receives a copy of every publication produced in the UK and Ireland, that number includes over 25 million books. 
A valuable source of learning for people around the world, you might think of authors and academics carrying out their research in the British Library's Reading Rooms, but what about entrepreneurs?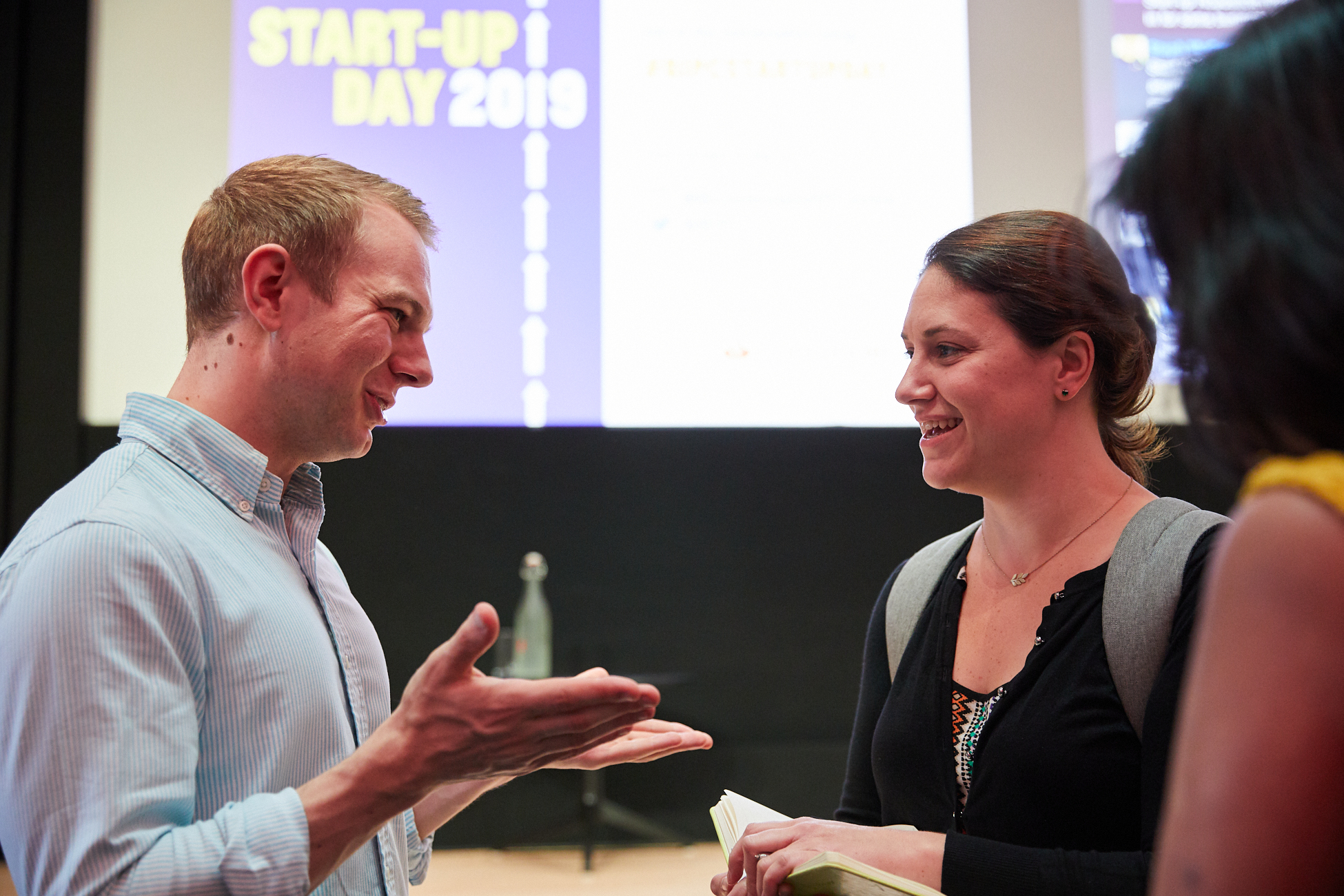 That's where the Business & IP Centre comes in, which opened in 2006 to make the library's materials even more accessible to small businesspeople, whether they are starting up or scaling up.  "Among the British Library's wonderful collections are a really big number of very expensive databases around market research, international trends, competitor analysis," says business engagement manager Clare Harris. "We provide free access to that data, which would normally be very expensive to buy."
"Corporates buy it to stay ahead of the game but smaller players can be priced out of the market."
Connecting people to experts
Over the past 13 years the service has evolved, and the London library has helped larger libraries across the UK to open their own Business & IP Centres and create a network of shared resources. 
"Not only do we open up access to the research, we also have people – experts in business information and intellectual property," says Clare. "We work with an extended family of business support advisors and trainers. We get to know our delivery partners, find out what training they offer and make sure it forms a programme of events that complements our service. We share our space so they don't have to hire a venue and this ensures prices are kept to a minimum as it reduces their overheads." The British Library use Eventbrite as their ticketing platform and Clare cites one of their regular workshops – a three-hour Get Cashflow Confident session with finance director Johnny Martin – which anyone can attend for just £35.
The main event: Start-up Day 
Running networking events and one-to-one expert advice sessions throughout the year, the pinnacle of the Business & IP Centre's calendar is their annual Start-up Day, which this year – 11 October 2019 – was run as one big campaign that saw more than 40 libraries in the UK run their own event on the same day to help raise local awareness among entrepreneurs. It's all part of their commitment to building a community of new and existing business owners.
"Start-up Day is focused on people who want to turn their idea into a business," says Clare. "It might be a side hustle, it might be something they've been doing part-time but are looking to commit to as their main focus." And while there's a focus on the logistics and lessons to be learnt when starting out and establishing a new business – keynote talks included How to Build an Effective Online Marketing Strategy, How to Combine Profit with Purpose and How to Pitch for Success – Clare believes encouraging people to share their experiences is also key. That's why Start-up Day's panel events featured entrepreneurs who have used the library's service and will be returning as Business & IP Centre 'alumni' to talk on a key theme. 
"We want to offer a source of inspiration through other people's stories – to give attendees extra battery power so they go away feeling motivated and inspired."
Access to the event was free of charge – people simply had to register through the Eventbrite platform or app – however there was also the option to book for separate events, such as speed mentoring session or a How to use the Business & IP Centre workshop, as spaces for these were limited.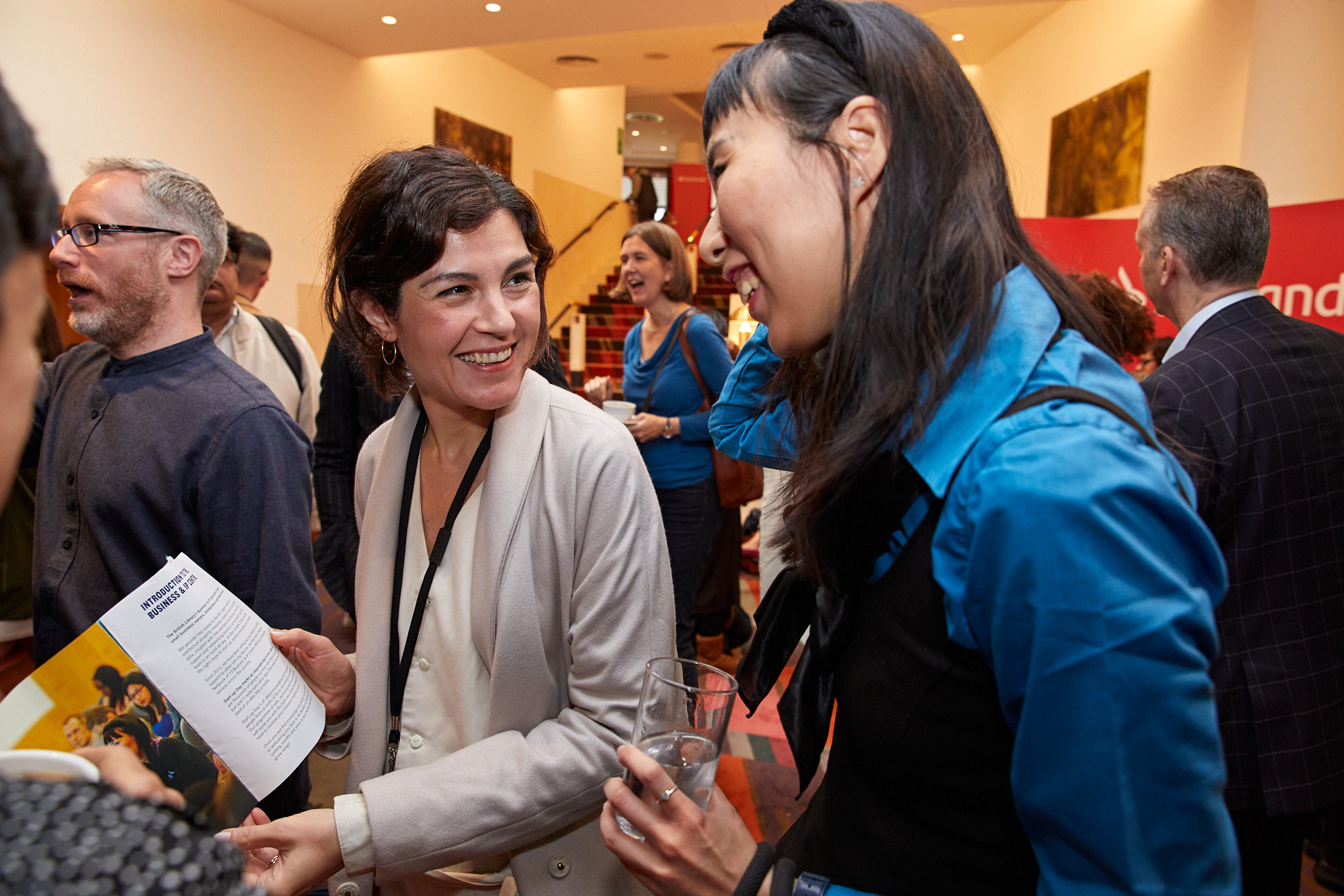 This was their fourth Start-up Day, with the first one taking place in 2016 to coincide with the centre's 10th birthday. "That first day was just at the British Library, but we have grown over time," says Clare. "It takes effort to scale up, but we now have an existing networking of libraries and other local libraries are inspired by what we are doing."
Having local reach and holding face-to-face events is of real importance – the hashtag #BIPCStartUpDay was used across social channels so people could see what was going on near them – but as it's a national network, Start-up Day also presents a huge opportunity for information sharing. "Some of the talks taking place in our conference centre on the British Library's forecourt were web-streamed live so people could watch them at home and they were also screened at local libraries. Edited versions of them will also be posted to our YouTube channel," says Clare. 
How the library grows with its entrepreneurs 
When it comes to putting together an event programme and evolving their offer, Clare says that collecting feedback, and the importance of tailoring events based on that feedback, can't be stressed enough.
"We are a little obsessed about feedback! When we opened our centre in 2006 we had funding from the London Development Agency and it installed good habits in us because we had to report on what we were spending money on and what we had achieved. Today, while the money has gone, the reporting continues."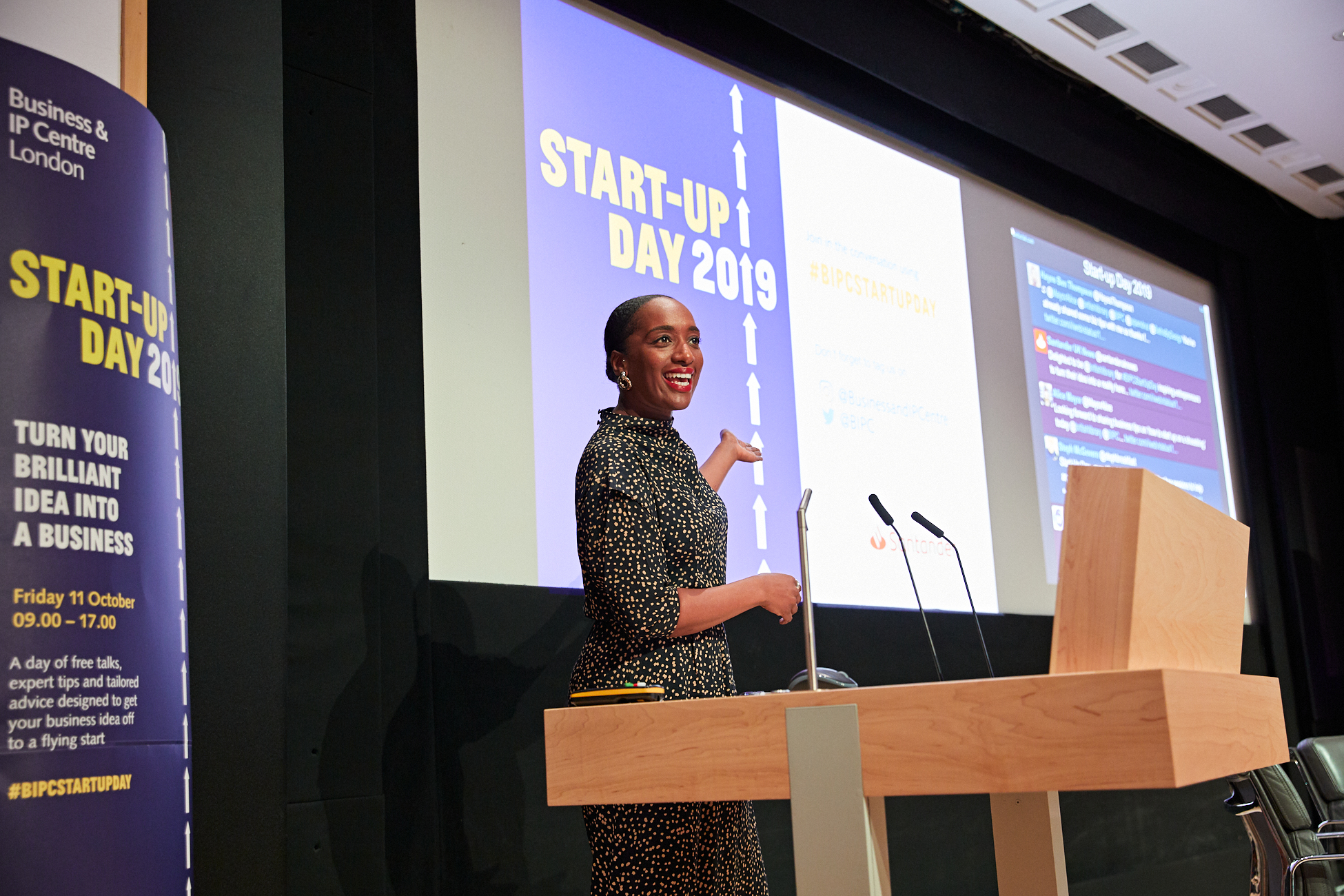 Clare says digital innovations have helped enormously. "Previously, we used a paper feedback form on the day and we entered the responses into a CRM system, but we've recently launched an electronic feedback form." When people book via Eventbrite and are scanned in when they attend they a British Library event, they are issued an electronic feedback form via email. 
"In this way, we are using Eventbrite as a service to enable us to do more."
"With an integrated response-gathering tool we can use tech to support how we track and respond to our users' feedback." When it comes to putting together a programme for an event like Start-up Day, the team think about the topics they would like to cover, and the areas previous attendees have said they would like to learn more about, and find excellent people to talk about them. For example, this Start-up Day, a member of market research firm Mintel opened the event with a keynote speech focusing on trends impacting the current business landscape.
The form's highly customisable fields don't just gather information about what people want to see at a future event, it also allows Clare and her colleagues to see how attendees are progressing on their entrepreneurial journey, to prompt them to check-in with the Business & IP Centre for further resources and advice, and to gather case studies. "Three months after an event, we contact attendees to find out how things are going – that way we can report on the impact we are having and that in turn helps with your marketing strategy."
As a public-sector organisation, it's really important for the British Library to be able to demonstrate the impact of their service. "Having robust CRM data and being able to extract different stories from it really strengthens our advocacy and can help us secure funding. We want to become a trusted resource, and the go-to place for businesspeople."
Find out how data can help improve your events schedule and keep people coming back for more with our free 9 Event Reports to Harness Your Event Data ebook.