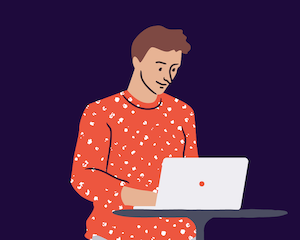 The Events UK Consumers Are Searching For
We process hundreds of thousands of event searches on Eventbrite every week. Today, we are taking a deep dive into which events UK consumers have searched for over the past seven days (Friday, September 12 to Friday, September 18).
Outdoor Cinema
Across the whole of the UK, the most widely searched for event type was the outdoor cinema, which accounted for 24% of all searches. Outdoor cinemas seem to be especially popular with residents of Birmingham, with over 70% of Brummies searching for them.
Halloween
As Halloween approaches, people are turning to Eventbrite for inspiration: 11% of all UK-wide searches on the platform were related to the spooky season. Manchester seems to be a Halloween hotspot: 36% of all searches for events in the city were for Halloween parties, haunted houses, ghost tours, etc. making it the #1 search locally. 
London: Dating and dance parties
London, as usual, looks quite a bit different from the rest of the country. Dating events are topping the search charts here, with 13% of all searches for events in London, closely followed by dance parties, making up 12% of all searches for events in London. For the record: we will not hesitate to remove events from our platform which blatantly breach government guidelines.
All top-5 searches
UK Overall
Outdoor cinema 24%
Halloween 11%
Car show 3%
Dance party 3%
Dating 2%
London
Dating 13%
Dance party 12%
Outdoor concert 10%
Drag show 8%
Halloween 7%
Birmingham
Outdoor cinema 71%
Halloween 6%
Dance party 3%
DIY workshop 3%
Brunch 3%
Manchester
Halloween 36%
DIY workshop 14%
Drag 9%
Outdoor cinema 4%
Car shows 3%
Are you a journalist? 
Do you want to receive event data like this on a regular basis?