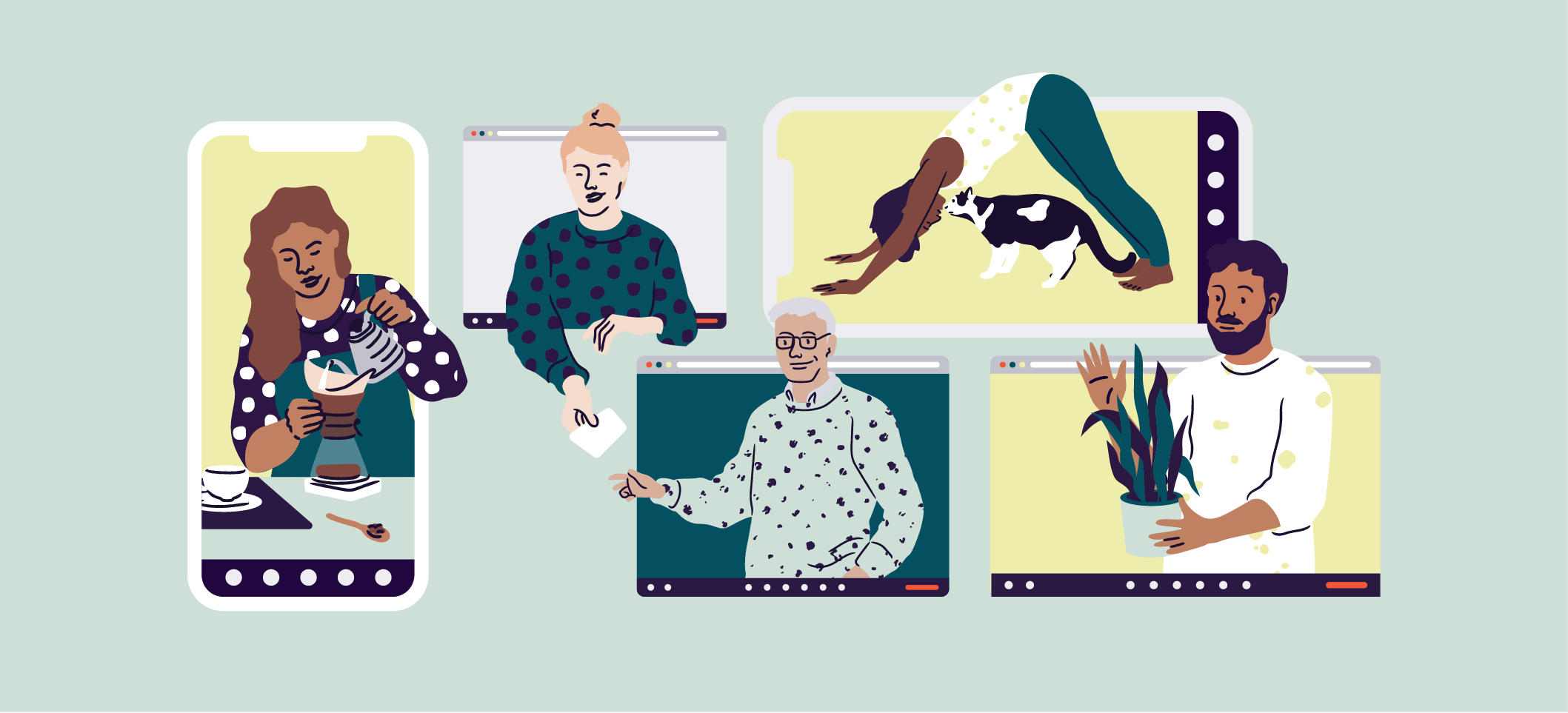 Simplify Virtual Experiences With Eventbrite's Faster Zoom Integration
In 2020, event creators like you hosted more than one million online events on Eventbrite. When we surveyed a subset of those creators in March 2021, the vast majority (94%) said they opt to use Zoom for their virtual experiences on Eventbrite. 
To make it even easier to connect Eventbrite and Zoom, we're rolling out a new, significantly faster version of our Zoom integration, available globally to all creators today.
The new integration will drastically shorten the time it takes to connect your virtual events to Zoom. It will also allow you to seamlessly create and edit Zoom meetings and webinars directly within the Eventbrite platform. These improvements will empower you to spend more time bringing your online experience to life, and less time troubleshooting.
"Our focus through this pandemic — and beyond — is helping event organisers succeed and build audiences for all event formats," says Casey Winters, Chief Product Officer of Eventbrite. "This deeper integration with Zoom will put event organisers in an even better position to offer interactive online experiences as part of a resurging live events landscape after this pandemic." 
What's new with Eventbrite's Zoom integration?
Faster load times: Connecting an Eventbrite event to Zoom is seven times faster than before, and it takes less than two seconds to load the Zoom module. 
Improved product experience: We've simplified the product experience and added clearer steps, making it easier (and more seamless) to navigate the Zoom + Eventbrite integration.  
Manage Zoom from within Eventbrite: You no longer need to open Zoom to make changes to a meeting or webinar. Simply make updates to an upcoming meeting in Eventbrite and it will be reflected on Zoom (and vice versa). This also helps ensure that all attendees will receive the most updated meeting information via Eventbrite's automated pre-event emails.
Improved search: You can now easily search for your different Zoom events by username or event instead of scrolling through a single, long dropdown. 
Ability to delete meetings: Need to remove an existing Zoom module from your event? Now you can, right from your Eventbrite event page. 
Manage multiple Zoom modules per event: For events with multiple dates, you can now include multiple Zoom modules for different dates and times inside a single Eventbrite event — simplifying the way you manage recurring events. 
Automated attendee check-in: For Zoom meetings and webinars with the registration feature enabled, attendees will now be automatically checked-in on Eventbrite when they join your Zoom event. 
Virtual venue: For all Zoom webinars, attendees can now access your event from directly within Eventbrite — no Zoom login or app required — or they can choose to open the webinar in a new window or the Zoom app. This seamless experience is also available to Zoom meetings without the registration feature enabled. 
These new, improved tools are available now for newly created events. For more details on how to connect your events to Zoom, see our help center.  
Ready to connect your online events to Zoom? Start here.